$0.00
$ (USD)
Donald Bradley's Works
Collected Works Of Donald Bradley - Stock Market Prediction - Picking Winners - The Parallax Problem In Astrology - Solar & Lunar Returns - Profession & Birthdate - Taking the Kid Gloves off Astrology. By Donald Bradley. The complete works of the famous financial astrologer and analyst combined into one complete volume.
Edward R. Dewey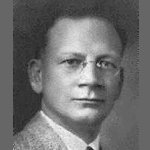 Edward Dewey specialized in cycles, and formed the Foundation for the Study of Cycles. We publish his 650 page Magnum Opus, How To Make a Cycle Analysis. Dewey also developed his Unified Field Theory called The Theory of Laminated Spacetime, presenting a scientific system behind market causation similar to Gann and Baumring.
Ferrera's Astro-Bible
Studies In Astrological Bible Interpretation. By Daniel T. Ferrera. An interesting exploration of the coding of astrological and astronomical cycles into the Bible. Provides an analysis of the book of Genesis, exploring coding systems by which astrological symbolism is veiled, showing how Gann and Bayer used these secrets in the markets.
Sepharial Horse Racing
Sepharial's Private Horse Racing Arcana are the most important of his astrological prognostication systems, sold only by private subscription. The Master Key. The Golden Key. The Eclipse System. The Solar Lunar Values. The Solar Apex Method. Sepharial's Form Guide. Sepharial's Tidal Law. Sepharial's Solar Apex.
Gann Pyramid Square 9
The Gann Pyramid, Square of Nine Essentials. By Daniel T. Ferrera. A groundbreaking course on the Square Of Nine, Gann's most mysterious calculator. This course explains the essence of this fascinating tool and its useful principles, with detailed expositions of key applications to the market. Gann's most secret and powerful trading tool!
George Bayer
Like W D Gann, Bayer understood the Secret Cosmology behind the financial markets discovered within Ancient teachings. His 9 books cover deep esoteric finance, including topics like Squaring of the Circle, the Ellipse, and the 5 Fold Horoscope. We do a quality hardcover reprint of each of his works and offer a 2 Volume Suede Edition of his Complete Works.
Law of Vibration
The Law of Vibration 4 Volume Series by Dr. Lorrie Bennett on Gann analysis explains the scientific foundations behind W.D. Gann's forecasting system, the Law of Vibration. Dr. Bennett is the first person since Dr. Baumring to solve much of the puzzle left behind by Gann! V1-Patterns, V2-Numbers, V3-Planets, V4-Geometry.
Egypt
Ancient Egyptian culture can be traced back 72000 years via Egyptian and Greek records, and encompassed the worlds greatest architectural achievements. What we know of Egypt seems to indicate a legacy from a still older civilization lost in the annals of time. Our collection seeks to uncover the lost wisdom and mysteries of this great civilization.