$0.00
$ (USD)
Dewey's Cycle Analysis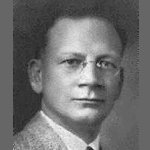 How to Make a Cycle Analysis. By Edward R. Dewey. Written in 1955 as a correspondence course, this how-to manual provides step-by-step instructions on all elements of cycle analysis, including how to identify, measure, isolate and evaluate cycles. The most detailed cycle course ever written, by the founder of the Foundation For The Study of Cycles.
Applied Gann Theory
Supported by the cosmological theory behind Gannís work, we also specialize in practical tools needed to analyze and trade the markets. This category will specifically focus upon the books and courses that provide very specific and applied tools from Gannís toolbox used for real time trading.
Spirals Growth & Decay
The Spirals of Growth and Decay, Exposing the Underlying Structure of the Markets. By Daniel T. Ferrera 2005. Utilizing deep concepts from nonlinear mathematics to mechanically describe the structure of price waves in financial market data, linking the ideas of shock, balance, instability, static and dynamic form in all trading markets.
Market Geometry
Analytical systems, techniques and tools based upon the use of geometry are significantly effective when applied to the analysis of market trends.
Kaballah
Hebrew culture has great traditions of wisdom, mysticism and cosmology, the deepest of which is the Kabbalah. We focus especially on Gematria, the Tree of Life, and the Kabbalistic coded language widely developed in Magical traditions. Gann used Kabbalistic codes, creating hidden meanings such as found in traditional texts like the Bible
Rosicrucian
The highly spiritual Rosicrucian organization developed in the 17th century, with great figures like Robert Fludd and Francis Bacon. This society followed high ideals, joining magical & cosmological practices with geometric and Kabbalistic systems. Rosicrucians were known for preserving ancient wisdom along with works of healing and helping humanity.
Learning Systems
Special Learning Systems use maximally efficient techniques to accelerate learning, enhancing memory, rapid mathematical calculation techniques, artistic systems, physical, and mental or spiritual training programs. Ancient and modern intellectual technologies combine to create new fruitful approaches to learning and understanding.
Eric Penicka
The solution to Gann's Law of Vibration from the 1909 Ticker Interview. Penicka analyzes Gann's exact words correlating them with the cutting edge science of Gann's day to develop a system which identifies the "mathematical points of force" behind all market action. A system of order based on atomic data generates master numbers for each market structure.