$0.00
$ (USD)
Ferrera 2019 Outlook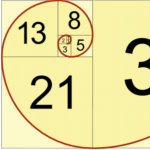 Ferrera's General Outlook for 2019 is our most popular market letter. All traders know that in times of global financial crisis, market confusion, and economic instability, it is critical to obtain the best knowledge. In it's 11th year, Dan Ferrera's Outlook is based on experience developing advanced technical models giving market insight equal to the best advisors.
Grain Trading
Gann gave much attention to grain markets, and in particular Wheat, Corn and Soybeans. Gann had a Wheat chart back to 65 BC, which Baumring took back to 1200 BC. Long historical data made Wheat a premier market to study long term cycles, and grain markets depend on weather, a secondary phenomenon which Gann also studied and analyzed.
Options Trading
Options provide many very useful benefits, like locking in the limit of your risk, since you can never lose more than the cost of the option you purchase. With the current volatility of the market and overnight trading, many traders are afraid to hold positions overnight, but options can give a safe way to hold open positions without fear of extreme volatility.
Polarity Factor System
The Polarity Factor System, An Integrated Forecasting & Trading Strategy Inspired by W. D. Gann's Master Time Factor, by Daniele Prandelli conveys the strategy and tools that Prandelli uses to generate a consistent 10% a month trading. A proven system with Advanced Risk Management Rules & time turning points based on Gann's cycle theory.
Anthroposophical Science
Rudolf Steiner, founder of the Waldorf Schools, developed Anthroposophy, a science based on psychic perception of hidden elements in nature and reality. Olive Whicher and George Adams extended projective geometry into a study of spiritual to material spaces. Students of Gann find invaluable insights into Steiner's system, as taught by Dr. Baumring.
Baumring Science List

In the 1980's Dr. Jerome Baumring, created an advanced course on the scientific cosmological system behind Gann's Law of Vibration, including over 100 important works. These ranged from core works that Gann himself studied relating to Natural Science and Philosophy, to valuable works in alternative or lesser known scientific traditions.
Codes and Ciphers
We have books on symbolic codes and ciphers from various esoteric traditions, including Masonic codes. Gann used codes in "Tunnel Through the Air", and encrypted his personal notes using a code called "Bell, Book and Candle". Gann enthusiasts study Masonic codes to help uncover his secrets.
4th Dimension
Much science from the 1800's postulated a 4th Dimension, often considered to represent Time, in relationship to 3-Dimensional space. Gann himself posited the idea of space itself being a 4th dimension in the markets, which requires the Gann theorist to become familiar with complex and often metaphysical theories of extended dimensionality.