$0.00
$ (USD)
Edward R. Dewey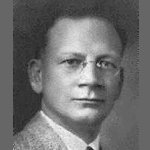 Edward Dewey specialized in cycles, and formed the Foundation for the Study of Cycles. We publish his 650 page Magnum Opus, How To Make a Cycle Analysis. Dewey also developed his Unified Field Theory called The Theory of Laminated Spacetime, presenting a scientific system behind market causation similar to Gann and Baumring.
Law of Vibration
The Law of Vibration 4 Volume Series by Dr. Lorrie Bennett on Gann analysis explains the scientific foundations behind W.D. Gann's forecasting system, the Law of Vibration. Dr. Bennett is the first person since Dr. Baumring to solve much of the puzzle left behind by Gann! V1-Patterns, V2-Numbers, V3-Planets, V4-Geometry.
Horse Racing & Gambling

Many traders develop an interest in betting on horse races, since astrological and numerological factors apply to both fields. For example, sports involve data on event time and participant biographical data like birthdates. Gann studied works by Sepharial, whose Arcana & Keys focused on astro-numerological horse race betting.
Alchemy
The name Alchemy has reference to Ancient Egypt, known to Arabs as Kemi (Black Land). Al-Kemi means "of Egypt". The Great or Royal Art of medieval philosophers predated chemistry but goes beyond material science to more subtle concern with transmutation - of base metals into gold, and of base man into spiritual man. .
Anthroposophical Science
Rudolf Steiner, founder of the Waldorf Schools, developed Anthroposophy, a science based on psychic perception of hidden elements in nature and reality. Olive Whicher and George Adams extended projective geometry into a study of spiritual to material spaces. Students of Gann find invaluable insights into Steiner's system, as taught by Dr. Baumring.
Numerology
Systems of numerology date back to ancient Egypt, India and Israel. Hebrew number science, Gematria, was woven through the sacred texts of Semitic religion. Plato used numerical codes in his works, and Thomas Taylor elaborated the advanced systems of Pythagoras in his "Theoretic Arithemetic of the Pythagoreans".
Learning Systems
Special Learning Systems use maximally efficient techniques to accelerate learning, enhancing memory, rapid mathematical calculation techniques, artistic systems, physical, and mental or spiritual training programs. Ancient and modern intellectual technologies combine to create new fruitful approaches to learning and understanding.
Natural Order
Natural Order has from ancient times looked deeply into principles of order behind nature and the universe, like phyllotaxis which governs the placement of leaves on plants, the harmonic ratios between the placement of the planets in the solar system, or the spirilic mathematics of galaxies. Natural order reveals magical relationships in the natural world.