The Market Timing Report A Monthly Cycle Analysis Report for 4 Markets
& The Institutional Timing Reports
for Soybeans, Corn & Wheat
Covering the following Markets: S&P500, Dollar, Crude Oil, Gold
By Andrew Pancholi - of Cycles Analysis
I've known Andy for a number of years. He knows cycles better than anybody I've ever met!
When I saw his model, I thought that's exactly the way a model should look! I'm happy to know Andy and happy to work with him...

Harry S. Dent Jr.
Bestselling Author & Forecaster
Introduction
We are very happy to introduce our clientele to a new market letter written by the same author as produced the cycle models made available through The ICE Reports.
The Market Timing Report is the newest resource developed by our dear friend, business associate, and research partner of over 15 years, Andrew Pancholi, who is now allowing us to let everyone know his identity. Andy is one of the most advanced Gann researchers we know, with a particular mastery of advanced cycle analysis, the like of which few analysts we know have accomplished.
Over years of observing the accuracy of his private forecast letters and reports, previously only available privately to institutional clientele, we continually pushed him to create a product that could be make available to our mainstream trading clientele. Andy first agreed to produce the ICE Reports, giving the output of Cycle Analysis - 15 years of R&D in their advanced software, providing the KEY dozen or so yearly turning points across 20 different markets.
With the success of the ICE Reports, Pancholi has now decided to provide a further service in response to a number of requests by customers who desired something more ongoing and detailed than just a yearly report. Many traders wanted something that gave a broader perspective across multiple markets, specifically highlighting the most important trading opportunities and key cycles points across four popular markets, as well as a selection of other markets which present specific trading opportunities each month.
So we are now very excited to announce the release of Cycles Analysis' new Market Timing Report! This new monthly report provides an ongoing monthly evaluation and update of the S&P 500, the Dollar, Crude Oil and Gold. Along with these 4 key markets, each month there will be discussions of other markets where critical cycles are approaching or key turning points are expected in the immediate future, highlighting important setups and timing points that traders can take advantage of.
Each monthly reports gives the Key cycles dates and expected turning points in each of these Key markets along with important price levels and charts demonstrating technical setups. Also provided is a directional probability percentage for each turning point based upon seasonality and other factors. Their cyclical DNA charts are shown with both weekly (as in the ICE Reports) AND daily cycles indicated.
Altogether this bundle of price, time, technical, and directional probability indications give any trader or investor the opportunity to take advantage of multiple high probability trading signals across a basket of markets each month ongoingly throughout the year.
About the Author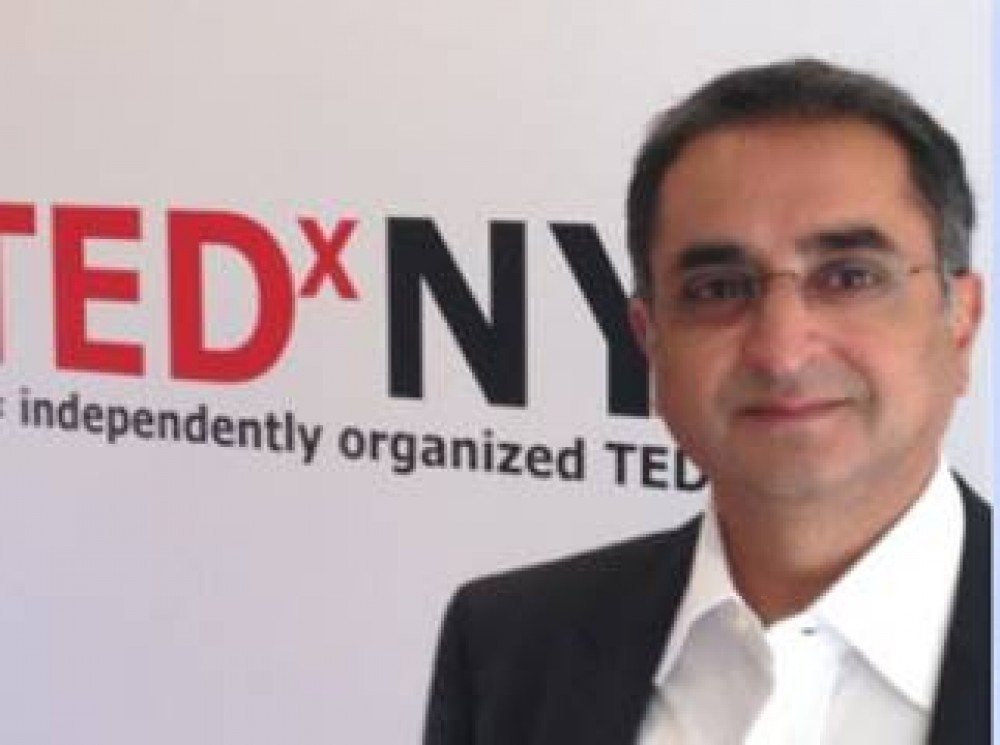 Andrew became interested in Cycles during his teenage years and after investigating the subject further at University went on to set up Cycles Analysis in the early 1990s. With over 30 years experience, Andrew has advised and consulted to some of the world's top multibillion dollar hedge funds and traders. His research has included 18 years of study into the deepest work of W. D. Gann, cycle theory, astroeconomics and much more.
As well as speaking globally on Market Cycles, Forecasting and Peak Performance in Trading he successfully manages his own account. During the years 2002 to 2006 returns were over 300% per year (all trades were placed as spread bets). After that he has taken time out to work with a team programming the entire system. Pancholi uses these methods himself and has had success in trading competitions, the second place results shown below were generated in less than half the time of the other traders on the list.
Background & History
The work of Andrew Pancholi and Cycles Analysis has identified many trends well in advance.
Using super cycles, the forthcoming commodity runs of 2008 and 2010 were identified by Cycles Analysis in the 1990s and in an article published in Feb 2001, Andrew clearly identified the September move (following 911) across the worlds markets.
He also spoke about and forecast the 2008 credit crunch at various seminars leading up to that time. He sees several interesting trends unfolding including a bull market in the soft commodities peaking in 2015, a major stock market crash in 2019, and looking further afield a crash in 2073 - information that may be of use to your grandchildren!!
Using macro forecasting as a framework, Cycles Analysis has designed a complex system which breaks cycles down into smaller proportions allowing daily (and even intraday) signals to be generated.
The real strengths in this lie in its ability to foresee future trends before they unfold and also identify time windows where they may expire. This research is provided for institutional clients.
For further details on this cycle technology and how it works, see our more detailed write-ups about the underlying technology here.
Recent Successes
Click here to view highlights from the report.
As a quick sample of the information in these reports, the following chart shows the signals given in the Market Timing Report since August, 2014. The Red and Green arrows are signals that were given on the cover of the report as significant indications for turns, and the green dots represent more detailed turns that were mentioned inside the reports.
Testimonials
I've known Andy for a number of years. He knows cycles better than anybody I've ever met, and I've studies cycles all my life. In fact, the thing I was most impressed with is that he's come up with a model that ends up having three levels of cycles that kind of have to come together for you to really see a change in trend, and this is the exact same thing I've learned in 30 years of studying cycles." It takes a combination of longer term factors, intermediate and short term to really capture cycles and to be able to forecast accurately. It's not enough to just look at one level of cycles. When I saw his model, I thought that's exactly the way a model should look. And, of course, most models don't look like that. I'm happy to know Andy and happy to work with him and trade stories on cycles because there are very few people who understand cycles like Andy does.
Harry S. Dent Jr.
Bestselling Author and Renowned Economic Forecaster
I believe you get what you pay for and you have a superior product. There are others that try to do what you do but they miss the target so many times that I may as well do it myself. This is as good as it gets for analysis!
CF
I am writing to express my genuine appreciation to your reliable and consistent Art of Cycle Analysis. Using MTR with a combination of technical indicators, MTR has been an indispensable tool in the trading arsenal to plan the trade and trade according to the plan. MTR - Truly must-have for all wanting to study Market Cycles! Thank you with passion!
ET
A Special Introductory Offer
How different would financial situation be if you could time markets?
If you knew well in advance that a trend was about to start or end, would that information be useful to you?
How could market timing greatly enhance your present trading system?
Using cycles, we time markets well in advance. Our profit finding Oracle system, highlights time periods when high probability trend changes can occur.
We also use our timeline that highlights market moves, weeks, months and even years in advance.
Historically Cycles Analysis has only provided this information to major hedge funds, banks and institutions, however so many of our clients have asked for a more detailed and ongoing service that Pancholi has decided to launch The Market Timing Report.
Trial Offer - Introductory Discount for ICE Clients
We have arranged with Cycles Analysis to provide our SSI & ICE clientele with a massively discounted offer of 48% off a Semi-Annual Subscription and 57% off an Annual Subscription! This offer will not last forever, so take advantage of it now!
Subscription Services
Below are a few offerings of Andrew's subscription services. For more information go to the Market Timing Report Information Page.
Market Timing Report
The Institutional Timing Reports for Grains
Detailed reports for individual markets: Soybeans, Corn & Wheat
Following the ongoing success of The Market Timing Report and after many requests from clients who wanted even more detailed information on specific markets, we have decided to release some of our Institutional Timing Reports to gauge whether there is an active interest for this advanced level of material within the smaller trader community. These professional Reports present our most detailed and advanced work that, in the past, was ONLY made available to our institutional clientele at FIVE FIGURE sums, which would be unaffordable for individual traders. We have decided to greatly reduce these prices for individual traders on an experimental basis, and release our Institutional Reports on Soybeans, Wheat and Corn initially, and if there is further interest, perhaps in other markets as well.
These reports contain a MUCH more detailed level of information than was included in the ICE Reports, which provided only the top dozen intermediate turns with their weekly time window. The Institutional Reports still give these the long term major cycles, but also include the shorter term daily turning points, detailed price levels, directional probabilities for each turn, technical trade setups, as well as ongoing monthly updates throughout the year, continually refining the timing points, updating the price levels, and giving ongoing analysis of the current situation in each market with the specific trade setups. This is the BEST of our market reporting, with every detail we have to offer!
The forthcoming year has a number of large cycles coming up in each of these markets and, we will provide you with an initial Master Report giving a sort of yearly forecast, followed up by a monthly email update through the year. This covers the major turning points that we see coming up from our Cycles Analysis System, the system that identified the collapse of the Euro, the collapse of Oil, the August S&P drop, and many other turns.
Special Offer - 38%-50% introductory discount for ICE clients
As usual, we have arranged for a special 50% discount from Cycles Analysis for our Sacred Science and ICE clients, so as to make this information even more affordable for all of you. These reports are not cheap, so we fought hard to get this extra discount for our clients, so that you would have a true chance to try and evaluate this excellent material. Currently they are offering the Institutional Reports on only 3 markets, Soybeans, Wheat and Corn, and if there is enough interest, they may release more of them on other markets moving forward.
Report Includes:
Major Turning Points for the year in Master Report generated from the Cycles Analysis PFO system
Initial Forecasting and yearly projection
Master Report begins from near the start of the year
Updated Monthly - with daily turning points and trade setups
Price Level information, support and resistance
Daily Percentage Probabilities & Seasonal setups
Institutional Timing Report Pricing
Any 1 Report - Save 38%
Any 2 Reports - Save 40%
All 3 Reports - Save 50%
PDF format delivered by email. Due to the proprietary nature of the information all sales are final and no refunds are permitted.
Related Pages