$0.00
$ (USD)
Astrology Manuscripts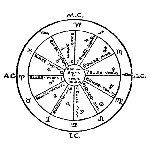 The Earliest Financial Astrology Manuscripts. By W. D. Gann, Fred White, Prof. Weston, Sepharial, etc. This collection centers on a set of 4 rare manuscripts dated 1902-1930 proving the advanced level of astrology earlier than previously known. Their likely authorship is Fred White and Gann documenting the earliest thought in this field.
Market Timing Report
The Market Timing Report. Andrew Pancholi, Cycles Analysis. A monthly market timing letter provides an evaluation of the S&P500, the Dollar, Crude Oil and Gold. Each month shows what markets have critical cycles approaching or key turning points for the immediate future, highlighting important setups and timing points for traders.
Hasbrouck Forecasts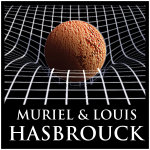 Space-Time Forecasting of Economic Trends, Lost Archives of Muriel & Louis Hasbrouck. A highly important market research breakthrough theory! The Hasbrouck Archives contain 40 years of accurate financial forecasts, based on a Theory of Solar Space/Time Field Forces influencing space weather and markets! A 90% accuracy record!.
Glass Bead Game

This derives from a book by Hermann Hesse, representing an underlying symbolic cosmology that is the basis of all science, philosophy, spirituality and thought. Hesse imagines a game created using universal symbols to represent flows of thought or information. This is a metaphor for systems of esoteric symbolism underlying all knowledge.
Mayan
The Mayans are one of the most intriguing mysterious civilizations. With 19 calendar systems, and time cycles calculated back 4 Billion years, their knowledge of time cycles exceeds any civilization on Earth, including our own. They had wisdom of psychedelics and human energies, used to access higher realms of consciousness, parallel to India's similar systems.
Symbolism
In the esoteric tradition the use of symbolism as a communicative form has been taken to its highest representation. Reading the symbols of the ancient systems takes great study and the development of intuitive insight, which can take many years of training. Ultimately, the symbolist learns to read the world itself as the Grand Symbol of the Mysteries.
Translation Society
Metaphysics We have completed several translations of important books on metaphysics. These include 4 works on universal harmonics by Hans Kayser, as well as "The Archeometer, a Key to All Science", "The Natural Architecture, the essence of Hermetic and Pythagorean science" and Eberhard Wortmann's "Law of the Cosmos".