$0.00
$ (USD)
Dewey's Cycle Analysis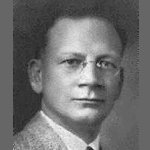 How to Make a Cycle Analysis. By Edward R. Dewey. Written in 1955 as a correspondence course, this how-to manual provides step-by-step instructions on all elements of cycle analysis, including how to identify, measure, isolate and evaluate cycles. The most detailed cycle course ever written, by the founder of the Foundation For The Study of Cycles.
George Bayer's Works
Complete Works Of George Bayer. 2 Vols. Vol 1. - George Wollsten: Expert Stock and Grain Trader - Turning 400 Years of Astrology to Practical Use Vol 2 - The Egg Of Columbus - Traders' Hand-Book of Trend Determination - "Money" or Time Factors In The Market - A Course In Astrology - Bible Interpretation - Preview of Markets - Gold Nuggets For Traders.
Gann Research
Gann Analysis goes deeply into fields of history, economics, science, metaphysics, ancient civilizations, occultism, astrology, numerology, astronomy and time cycles. Gann's Recommended Reading List of 90 titles laid a foundation extended by Baumring to over 500 titles, We provide comprehensive resources on the deep principles of Gann's work.
Stock Trading
In Gann's day the two primary focuses for trading were stocks or commodities, but most principles taught for stock equally applied to commodities. Without ignoring Gann's commodity work we provide works focusing on equity markets and individual stocks, or discussing the stock market, revealing valuable techniques with a scientific or esoteric perspective.
Hermetic Science
We may be indebted to Ancient Greece, but Greek knowledge derived from Ancient Egypt, and Hermes Trismegistus, the Thrice Great Hermes is the Greek name of Thoth, the Egyptian God of Knowledge. Hermetic teachings were first translated into Western languages by Ficino at the dawn of the Renaissance, forming the inspiration for modern esotericism.
Magic Squares
In Magic Squares the addition of each of the rows and columns add up to the same number. From Ancient times thinkers have explored these mathematical mysteries, uncovering deep ordering principles underlying numbers and geometry. Within his esoteric market analysis systems Gann used a "Squares of Nine" and a "Square of Four".
Videos and DVD

Our ever growing collection of videos of lectures, films, documentaries covering subjects in our fields of interest. We keep our eye out for interesting and informative documentaries and add them to our catalog to help promote interesting ideas that are not so well known.
Dr Lorrie Bennett
Dr. Lorrie Bennett is one of few Gann experts to crack the Law of Vibration! 20 years of research led to the solution based on a complex code in Gann's texts. Following Baumring, Dr. Bennett explains the Law of Vibration in a 4 Volume Advanced Series revealing the Patterns, Numbers, Planets & Geometry behind Gann's secret trading system.