$0.00
$ (USD)
T. G. Butaney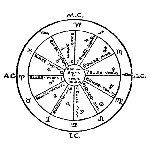 T. G. Butaney, a famous Indian astrologer, wrote 3 books on astrological financial market forecasting and horse racing prediction. His books were judged "The Best Money Minting Books on Speculation and Racing By Readers All Over The World", and explain Market Forecasting, Race Astrology & Numerology and Handicap Formulae.
Law of Vibration
The Law of Vibration 4 Volume Series by Dr. Lorrie Bennett on Gann analysis explains the scientific foundations behind W.D. Gann's forecasting system, the Law of Vibration. Dr. Bennett is the first person since Dr. Baumring to solve much of the puzzle left behind by Gann! V1-Patterns, V2-Numbers, V3-Planets, V4-Geometry.
Forex Trading
Forex has become very popular, with trades not so limited by time and swings not as volatile as other commodities. Forex is essentially a commodity, so its markets follow general commodity rules and many facets of Gann analysis work just fine for the Forex exchange. We provide techniques, tools and systems particularly focused on the currency markets.
George Bayer
Works by or about George Bayer, or source works referred to by Bayer or related to his work.
Behind the Veil
Behind the Veil, by Dr. Alexander Goulden is one of the favorite courses of technical analysts and serious traders. Based on scientific principles identifying Price Levels, Time Turning Points, and Trends, thru Harmonic, Astronomical and Geometrical Techniques developed by a Cambridge Scholar. A new angle on Gann's work.
Alchemy
The name Alchemy has reference to Ancient Egypt, known to Arabs as Kemi (Black Land). Al-Kemi means "of Egypt". The Great or Royal Art of medieval philosophers predated chemistry but goes beyond material science to more subtle concern with transmutation - of base metals into gold, and of base man into spiritual man. .
Anthroposophical Science
Rudolf Steiner, founder of the Waldorf Schools, developed Anthroposophy, a science based on psychic perception of hidden elements in nature and reality. Olive Whicher and George Adams extended projective geometry into a study of spiritual to material spaces. Students of Gann find invaluable insights into Steiner's system, as taught by Dr. Baumring.
Zen
Zen and Chan are similar terms from Japanese and Chinese systems of Buddhism, but they originate from the Indian word Dhyana, loosely translated as "meditation". Zen is a mind science, giving direct access to the core layers of mind. The origin of Zen is in India, home of Buddhism. Allan Watt's called it "Hinduism stripped for export".