$0.00
$ (USD)
Ferrera 2019 Outlook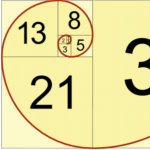 Ferrera's General Outlook for 2019 is our most popular market letter. All traders know that in times of global financial crisis, market confusion, and economic instability, it is critical to obtain the best knowledge. In it's 11th year, Dan Ferrera's Outlook is based on experience developing advanced technical models giving market insight equal to the best advisors.
Dr. Lorrie V. Bennett is a master of the Law of Vibration and a true expert on the science of the great W.D. Gann. Her recently released 4-Volume Master Series "The Law of Vibration" contains her entire teachings on Gann Theory in the transparent light of practical application. Learn in real-time from a living master's books and her interactive online forum.
Market Geometry
Analytical systems, techniques and tools based upon the use of geometry are significantly effective when applied to the analysis of market trends.
Market History
The stock and commodity markets have a history stretching over millennia, from the Bible to the present day, furnishing data on sun spots, planetary changes, weather cycles, volcanoes, earthquakes, solar variances, and other influences on financial markets. Gann charted Wheat back to 65 BC and Baumring took this back to 1200 BC.
Market Psychology
Books on the psychological element of the markets and trading. These works cover both how markets are influenced by the psychology of the individuals behind them, as well as the actual psychology behind trading for the trader.
Baumring Financial List
Dr. Baumring compiled long reading lists even more comprehensive than Gann's, comprising works having key elements directly applicable to Gann Theory and Cosmological Economics. Any student wanting to explore particular fields in depth will find Baumring's lists to be indispensable, since they over important but unfamiliar topics.
Science of Vibration
W. D. Gann coined this term as a basis of his system of market forecasting. It explores theories of aether physics, vortex systems, and universal order as considered in the late 1800's, incorporated with valuable elements taken from esoteric cosmology. The theory posits that vibration underlies all phenomena, and that harmonic factors govern universal forces.
Magic Squares
In Magic Squares the addition of each of the rows and columns add up to the same number. From Ancient times thinkers have explored these mathematical mysteries, uncovering deep ordering principles underlying numbers and geometry. Within his esoteric market analysis systems Gann used a "Squares of Nine" and a "Square of Four".