$0.00
$ (USD)
Bill Meridian
Bill Meridian is an old friend and we stock all his books. Bill began applying computers to financial astrology in 1983, and developed a collection of horoscopes for major markets and companies. He was ranked #2 in stock market timing in the USA in 2013 by Timer Digest. His books are staple requirements for anyone wanting an education in AstroEconomics!
Gann's Mass Pressure
W. D. Gann's Mass Pressure Forecasting Charts. By Daniel T. Ferrera. The Mass Pressure Formula is one of Gann's most guarded secrets. Mass Pressure indicates bullish and bearish trends according to Gann's Master Time Factor. These charts are based on Gann's philosophy that "the future is nothing but a repetition of the past".
Forex Trading
Forex has become very popular, with trades not so limited by time and swings not as volatile as other commodities. Forex is essentially a commodity, so its markets follow general commodity rules and many facets of Gann analysis work just fine for the Forex exchange. We provide techniques, tools and systems particularly focused on the currency markets.
Hasbrouck Archives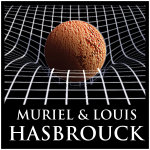 Cutting edge Space and Solar Researchers, Muriel and Louis Hasbrouck's Space & Time Forecasting techniques are STILL more advanced than those of NASA or the current scientific community. They produced 50 years of Market Forecasts with a 90% accuracy rate and forecasted Space Weather, Earthquakes and Geomagnetic Storms.
Catalin Plapcianu
Plapcianu followed Baumring's lead into the core of Gann's Cosmological System, cracking Gann's Squaring of Price and Time. He quantifies Gann's innermost system demonstrating how markets move in multi-dimensional Space & Time, including new and sophisticated trading algorithms which generate 4000% annualized returns.
India
The great ancient civilization of India is rich in traditions of wisdom and knowledge, focusing on mystical realms and development of human consciousness. India has given us awareness of the Chakras and Kundalini energy, as well as being the home of many great spiritual traditions. We also cover the mathematical and geometrical traditions of India.
Translation Society
Metaphysics We have completed several translations of important books on metaphysics. These include 4 works on universal harmonics by Hans Kayser, as well as "The Archeometer, a Key to All Science", "The Natural Architecture, the essence of Hermetic and Pythagorean science" and Eberhard Wortmann's "Law of the Cosmos".