$0.00
$ (USD)
Edward R. Dewey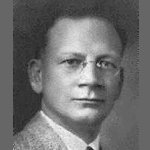 Edward Dewey specialized in cycles, and formed the Foundation for the Study of Cycles. We publish his 650 page Magnum Opus, How To Make a Cycle Analysis. Dewey also developed his Unified Field Theory called The Theory of Laminated Spacetime, presenting a scientific system behind market causation similar to Gann and Baumring.
THE ARCHEOMETER: Key To All The Religions and Sciences of Antiquity; Synthetic Reformation of All Contemporary Arts. The Archeometer was used by the Ancients for the esoteric Canon of ancient Art and Science in its various architectural, musical and scientific forms. A respected elaboration of a Universal System by a great 19th century esotericist.
Kaballah
Hebrew culture has great traditions of wisdom, mysticism and cosmology, the deepest of which is the Kabbalah. We focus especially on Gematria, the Tree of Life, and the Kabbalistic coded language widely developed in Magical traditions. Gann used Kabbalistic codes, creating hidden meanings such as found in traditional texts like the Bible
Magick
Magick in the Western Esoteric tradition represents a Western equivalent to the internal training systems that are found in Eastern traditions, but is focused on the development of human powers and abilities. These include mastery of physical, emotional and mental bodies, control over the elements and development of psychic perception and influence.
Fractal Geometry

A branch of Chaos Theory, fractals are beautiful self-similar patterns mathematically generated from non-linear equations. Fractals apply directly to financial market phenomena, and time-periodic market charts show that similar patterns permeate each time level. Gann and Baumring saw common patterns foreshadowing coming events within consistent structure.
Gann Science Reading List
In the 1940's Gann published a Recommended Reading list of about 90 books, each containing an essential part his system, which he sold to his students. n the 1980's Dr. Baumring compiled about 70 of these titles, and we have collected the remainder, providing the only complete set available. We strongly recommend these works to all Gann students.
Memory Systems
Providing systems to train the mind in the retention of concepts, lists, ideas and the like, Memory Systems can simplify much modern school study involving memory. We explore systems used by ancients and moderns to memorize entire books, lists of items, and concepts, as a sub-section of our accelerated and advanced systems of learning.