$0.00
$ (USD)
Dewey's Cycle Analysis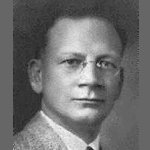 How to Make a Cycle Analysis. By Edward R. Dewey. Written in 1955 as a correspondence course, this how-to manual provides step-by-step instructions on all elements of cycle analysis, including how to identify, measure, isolate and evaluate cycles. The most detailed cycle course ever written, by the founder of the Foundation For The Study of Cycles.
Applied Gann Theory
Supported by the cosmological theory behind Gann's work, we also specialize in practical tools needed to analyze and trade the markets. This category will specifically focus upon the books and courses that provide very specific and applied tools from Gann's toolbox used for real time trading.
W. D. Gann's Courses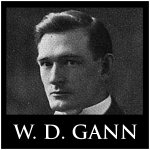 Collected Courses of William D. Gann, by W. D. Gann. 1920 - 1954. This is the most complete and best organized collection of Gann's Master Courses, his most important writings. Without these, Gann is impossible to understand! We've collected all the missing pieces and reorganized them back into Gann's original order.
Gann Research
Gann Analysis goes deeply into fields of history, economics, science, metaphysics, ancient civilizations, occultism, astrology, numerology, astronomy and time cycles. Gann's Recommended Reading List of 90 titles laid a foundation extended by Baumring to over 500 titles, We provide comprehensive resources on the deep principles of Gann's work.
Bible Interpretation
The Hebrew system of Gematria pervades the Bible concealing secondary teaching in a number code read only by initiates into this deeper system of knowledge. W.D. Gann and George Bayer were two individuals deeply immersed in this form of Biblical decoding, developing systems of mathematics, prediction and astrology out of their readings.
Hans Kayser
Hans Kayser was a leading 20th century scientist who made a deep mathematical, geometric and philosophical study of the Science of Harmonics. Available from our Translation Society, his books explore the deepest principles of Pythagorean Harmony and Order, giving critical insights into Gann Theory and The Law of Vibration.
Codes and Ciphers
We have books on symbolic codes and ciphers from various esoteric traditions, including Masonic codes. Gann used codes in "Tunnel Through the Air", and encrypted his personal notes using a code called "Bell, Book and Candle". Gann enthusiasts study Masonic codes to help uncover his secrets.
Solastro
Rare Proprietary Prediction Systems by one of the top Indian astrologers, expert in predicting 2 team sports events, Horse Racing and Lotteries. These contain both advanced Astrological techniques for Predicting Outcomes of Events and Non-Astrological, Number and Sound based Systems for finding winners. Solastro won 4 lotteries over $25,000.