$0.00
$ (USD)
T. G. Butaney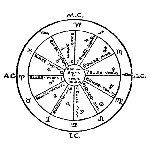 T. G. Butaney, a famous Indian astrologer, wrote 3 books on astrological financial market forecasting and horse racing prediction. His books were judged "The Best Money Minting Books on Speculation and Racing By Readers All Over The World", and explain Market Forecasting, Race Astrology & Numerology and Handicap Formulae.
Sepharial Horse Racing
Sepharial's Private Horse Racing Arcana are the most important of his astrological prognostication systems, sold only by private subscription. The Master Key. The Golden Key. The Eclipse System. The Solar Lunar Values. The Solar Apex Method. Sepharial's Form Guide. Sepharial's Tidal Law. Sepharial's Solar Apex.
Spirals Growth & Decay
The Spirals of Growth and Decay, Exposing the Underlying Structure of the Markets. By Daniel T. Ferrera 2005. Utilizing deep concepts from nonlinear mathematics to mechanically describe the structure of price waves in financial market data, linking the ideas of shock, balance, instability, static and dynamic form in all trading markets.
Ancient Civilizations
Ancient civilizations teach us much, but knowledge of ancient cultures is academically perverted and misrepresented. Great monuments like the pyramids and temples far exceed modern architecture, incorporating sciences not even considered today. Our catalog has many rare and important works on Ancient Civilizations.
Yoga
Yoga is an Indian system of human development with many branches and schools. The word Yoga means "yoke", as in yoking a horse to a carriage, and Yoga gives methods for man to link himself to the Divine. Yogic systems include Laya Yoga, Bhakti Yoga, Raja Yoga, Jnana Yoga, Kriya Yoga and Karma Yoga.
Fibonacci
Leonardo Fibonacci is often cited as the discoverer of the Golden Ratio or Phi, but he was not the first, The Ancients called this the Divine Proportion and used it in their art and architecture. The Golden Ratio is the governing principle of most natural forms, and the Divine Proportion is the most dominant mathematical form in the natural universe.
Magic Squares
In Magic Squares the addition of each of the rows and columns add up to the same number. From Ancient times thinkers have explored these mathematical mysteries, uncovering deep ordering principles underlying numbers and geometry. Within his esoteric market analysis systems Gann used a "Squares of Nine" and a "Square of Four".
Physics
We don't cover all theories of modern or academic physics, but specializes in unusual books relating to applications connected with such topics as financial forecasting, and alternative or ancient cosmology. We cover theories like electromagnetism, energy grids, vortex systems, wave theory, vibration, relativity, power laws and hyper-dimensions.