$0.00
$ (USD)
Gann's Mass Pressure
W. D. Gann's Mass Pressure Forecasting Charts. By Daniel T. Ferrera. The Mass Pressure Formula is one of Gann's most guarded secrets. Mass Pressure indicates bullish and bearish trends according to Gann's Master Time Factor. These charts are based on Gann's philosophy that "the future is nothing but a repetition of the past".
Ferrera 2019 Outlook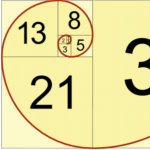 Ferrera's General Outlook for 2019 is our most popular market letter. All traders know that in times of global financial crisis, market confusion, and economic instability, it is critical to obtain the best knowledge. In it's 11th year, Dan Ferrera's Outlook is based on experience developing advanced technical models giving market insight equal to the best advisors.
Law of Cause & Effect
The Law of Cause and Effect, Creating a Planetary Price Time Map of Market Action, by Daniele Prandelli. This course presents the correct application of W. D. Gann's Planetary Longitude Lines, using a proprietary conversion factor to properly tune them by sympathetic resonance to any market! One of Gann's most powerful trading techniques.
Gann Theory
We maintain the largest collection of secondary works on Gann Theory in the world, publishing many books written by top Gann experts and experienced Gann traders. We continually review work by other Gann experts, filtering out the highest quality material for inclusion in our catalog in order to satisfy the needs of our demanding clientele.
Weather Forecasting
Weather has a strong influence on the potential prices of crops, so Astrological weather forecasting was of great interest to market analysts. We publish George McCormack's Long Range Astro-weather Forecasting which is considered one of the better classics. A.J. Pearce also wrote some sections on weather forecasting which are classics.
Franz Bardon
Franz Bardon's magical works present a path of initiation through 3 levels of the Tarot. The first book teaches internal training, the second teaches the science of Magical Evocation, and the third teaches transcendental methods of the Kaballah. Frabato presents biographical informatioin about Bardon, with commentaries by friends and students.
Yoga
Yoga is an Indian system of human development with many branches and schools. The word Yoga means "yoke", as in yoking a horse to a carriage, and Yoga gives methods for man to link himself to the Divine. Yogic systems include Laya Yoga, Bhakti Yoga, Raja Yoga, Jnana Yoga, Kriya Yoga and Karma Yoga.
Sean Erikson
Sean Erikson, with 25 years' experience, provides powerful astro-tools for advanced swing trading based upon celestial mechanics to consistently predict the angle of attack or slope of a forthcoming trend. A simple astro-timing tool gives the next 1-3 turns out and a geometrical price projection tool gives 2 probable price projections for each move.