$0.00
$ (USD)
Wheels Within Wheels
Wheels Within Wheels, The Art of Forecasting Financial Market Cycles. By Daniel T. Ferrera. Our best course on creating composite cycle models of markets from underlying component cycles available! This course breaks down 16 Dow cycles and projects them 100 years into the future. Teaches how to create cycle models for ANY market.
Daniel Ferrera
For 20 years Dan Ferrera has been one of our most respected market analysts, with a Master's Degree level of education in technical Gann analysis. One of the clearest interpreters of Gann, he produced his own advanced work of technical analysis, The Spirals of Growth & Decay, prior to writing detailed courses on every angle of Gann's work
W. D. Gann's Courses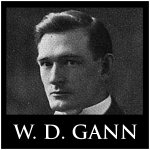 Collected Courses of William D. Gann, by W. D. Gann. 1920 - 1954. This is the most complete and best organized collection of Gann's Master Courses, his most important writings. Without these, Gann is impossible to understand! We've collected all the missing pieces and reorganized them back into Gann's original order.
Hasbrouck Forecasts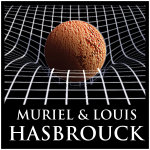 Space-Time Forecasting of Economic Trends, Lost Archives of Muriel & Louis Hasbrouck. A highly important market research breakthrough theory! The Hasbrouck Archives contain 40 years of accurate financial forecasts, based on a Theory of Solar Space/Time Field Forces influencing space weather and markets! A 90% accuracy record!.
Learning Systems
Special Learning Systems use maximally efficient techniques to accelerate learning, enhancing memory, rapid mathematical calculation techniques, artistic systems, physical, and mental or spiritual training programs. Ancient and modern intellectual technologies combine to create new fruitful approaches to learning and understanding.
Pythagorean
Pythagoras, educated in Egypt and India, later founded a school on the Isle of Samos. His system of the Quadrivium: Arithemetic, Geometry, Music and Astronomy, the 4 Classical Liberal Arts, provided a foundational curriculum for centuries. Pythagoras has been a major influence on many thinkers, including, Plato, Kepler and many modern philosophers.
Dr Lorrie Bennett
Dr. Lorrie Bennett is one of few Gann experts to crack the Law of Vibration! 20 years of research led to the solution based on a complex code in Gann's texts. Following Baumring, Dr. Bennett explains the Law of Vibration in a 4 Volume Advanced Series revealing the Patterns, Numbers, Planets & Geometry behind Gann's secret trading system.
L. David Linsky
A New Discovery of a Mathematical Pattern in the Gold Market which forecasts Gold's turns with an 85-95% accuracy over 40 years. Scientific Proof of a Cyclical Pattern in the Gold Market providinges a 100 Year Forecast of Gold's Major Tops & Bottoms and Bull & Bear Market Campaigns out to 2100.