$0.00
$ (USD)
Ferrera's Astro-Bible
Studies In Astrological Bible Interpretation. By Daniel T. Ferrera. An interesting exploration of the coding of astrological and astronomical cycles into the Bible. Provides an analysis of the book of Genesis, exploring coding systems by which astrological symbolism is veiled, showing how Gann and Bayer used these secrets in the markets.
Vibration by The Patterns
Volume 1 of Dr. Lorrie Bennet's 4 volume series. A course in Theoretical Wave Mechanics as an introduction and foundation to Gann's Law of Vibration. This volume lays foundations for all Gann and Baumring's higher teachings and is an essential prerequisite to move on to the deeper levels of Gann Theory presented in Vols. 2-4.
Hasbrouck Forecasts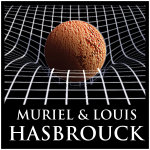 Space-Time Forecasting of Economic Trends, Lost Archives of Muriel & Louis Hasbrouck. A highly important market research breakthrough theory! The Hasbrouck Archives contain 40 years of accurate financial forecasts, based on a Theory of Solar Space/Time Field Forces influencing space weather and markets! A 90% accuracy record!.
Catalin Plapcianu
Plapcianu followed Baumring's lead into the core of Gann's Cosmological System, cracking Gann's Squaring of Price and Time. He quantifies Gann's innermost system demonstrating how markets move in multi-dimensional Space & Time, including new and sophisticated trading algorithms which generate 4000% annualized returns.
Science Biography
There are a many important historical figures in the field of science and cosmology, like Pythagoras, Plato, Hermes, Bruno, or the misrepresented Isaac Newton. The work of these outstanding men contributed a great deal to our extended fields of knowledge. We specialise in books exploring the work of past masters who contributed so much.
Harmonics and Music
The science of harmonics is one of the most important subjects in the esoteric and scientific traditions, positing that harmonic relationships of vibration govern the structure of the universe. W.D. Gann called his system of market order the "Law of Vibration", and used principles of harmonics and vibration to predict trends in the financial markets.
Dr. Jerome Baumring
Dr. Baumring is the only known person to have fully cracked W. D. Gann's full Cosmological System! He reproduced Gann's results, forecasting markets within 3 minutes of turning points. He extended Gann's Law of Vibration into DNA Coding, Chaos Theory, and Topology, creating multi-dimensional, mathematical models of the markets.