$0.00
$ (USD)
Edward R. Dewey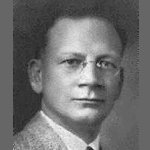 Edward Dewey specialized in cycles, and formed the Foundation for the Study of Cycles. We publish his 650 page Magnum Opus, How To Make a Cycle Analysis. Dewey also developed his Unified Field Theory called The Theory of Laminated Spacetime, presenting a scientific system behind market causation similar to Gann and Baumring.
Ferrera 2019 Outlook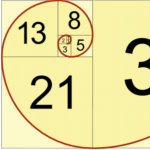 Ferrera's General Outlook for 2019 is our most popular market letter. All traders know that in times of global financial crisis, market confusion, and economic instability, it is critical to obtain the best knowledge. In it's 11th year, Dan Ferrera's Outlook is based on experience developing advanced technical models giving market insight equal to the best advisors.
Commodity Trading
Gann's courses were generally categorized as either stock or commodity focused, but all principles taught for stock would equally apply to commodities. Stock traders who ignored Gann's commodity courses could miss out on many important techniques. Our Commodioty Trading material provides valuable techniques with a scientific approach to analysis.
Astrology
Modern astronomy is a pale derivative of the true "logic of the cosmos", Astrology, the science of all-pervasive relationships between cosmos and man. Early proponents of "astronomy" were ALL students of the Astrological arts, from Ptolemy, to Copernicus, Galileo, Kepler, Tyco Brahe, and Newton.
Bible Interpretation
The Hebrew system of Gematria pervades the Bible concealing secondary teaching in a number code read only by initiates into this deeper system of knowledge. W.D. Gann and George Bayer were two individuals deeply immersed in this form of Biblical decoding, developing systems of mathematics, prediction and astrology out of their readings.
Zen
Zen and Chan are similar terms from Japanese and Chinese systems of Buddhism, but they originate from the Indian word Dhyana, loosely translated as "meditation". Zen is a mind science, giving direct access to the core layers of mind. The origin of Zen is in India, home of Buddhism. Allan Watt's called it "Hinduism stripped for export".
Solar Theory
The Sun is the most dominant influence in our lives, and a primary source of influences from the cosmos transmitted to the Earth. Ancient and esoteric traditions had advanced theories of solar influence. We cover theories concerning all kinds of solar effects.
William D. Gann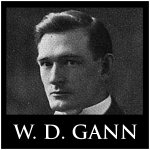 History's most intriguing financial analyst, forecaster and trader, W. D. Gann produced a 10,000% return with a 93% success rate in an audited 1909 interview. Gann said his market theory was based upon the Law of Vibration, leading scholars and analysts on a 100 year intellectual quest deep into theoretical physics, alternative science and esoteric philosophy.