$0.00
$ (USD)
Dewey's Cycle Analysis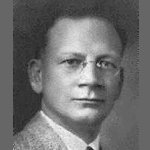 How to Make a Cycle Analysis. By Edward R. Dewey. Written in 1955 as a correspondence course, this how-to manual provides step-by-step instructions on all elements of cycle analysis, including how to identify, measure, isolate and evaluate cycles. The most detailed cycle course ever written, by the founder of the Foundation For The Study of Cycles.
Ferrera Gann Analysis
Mysteries of Gann Analysis Unveiled! by Daniel T. Ferrera. Ferrera's Master Course on advanced Gann Analysis and forecasting covering Mass Pressure, geometric angles, planetary cycles, Permanent Charts, astrology, Squaring Price & Time, planetary vectors, Secrets of Gann Angles, mathematical grids, Solar Longitude and Square of 9.
Alan Andrews
Books by and about the geometrical techniques of Dr. Alan Andrews, developer of the Pitchfork, the ML Line and a number of excellent geometrically based tools.
Sean Erikson, a professional trader and fund manager, presents a set of highly refined tools for advanced swing trading based upon principles of celestial mechanics and ancient geometry. Developed and refined over 3 decades of research, trading and professional management, his astro-trading tools represent the culmination of a lifetime quest.
Gann Reading List
In the 1940's Gann published a 2-page list of about 90 Books that he stocked and sold to his students, known as "W. D. Gann's Recommended Reading List". Each book contains some component of Gann's system of knowledge essential for piecing together his system. Any one book may have one simple idea critical to Gann's perspective.
Astronomy
A fundamental principle of Cosmological Economics is the interconnection between galaxies, solar systems, stars, and planets, along with their interactive influences. For example, the rotation of our galaxy is responsible for temperature fluctuations on Earth as a result of cosmic ray variations as we rotate through the spiral arms.
Chemistry

The origin of modern chemistry goes back to the mysterious science of Alchemy, which originated in Ancient Egypt, know to the Arabs as Kemi, the Black Lands. Alchemical experiments with chemicals and compounds led to the modern science of chemistry, although Alchemy incorporates spiritual and esoteric elements missing from chemistry.
Vortex Systems
The vortex, a key element of 19th century aether physics, was critical to W.D. Gann's market science and was taken up by great thinkers like Walter Russell and Edwin Babbitt. Vortex and Toroidal energy theory provides a dynamic space-time model of energy fields from human and plants to planets, suns, solar systems, and galaxies.