$0.00
$ (USD)
T. G. Butaney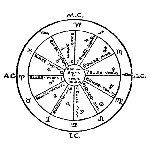 T. G. Butaney, a famous Indian astrologer, wrote 3 books on astrological financial market forecasting and horse racing prediction. His books were judged "The Best Money Minting Books on Speculation and Racing By Readers All Over The World", and explain Market Forecasting, Race Astrology & Numerology and Handicap Formulae.
Law of Cause & Effect
The Law of Cause and Effect, Creating a Planetary Price Time Map of Market Action, by Daniele Prandelli. This course presents the correct application of W. D. Gann's Planetary Longitude Lines, using a proprietary conversion factor to properly tune them by sympathetic resonance to any market! One of Gann's most powerful trading techniques.
Dr. Lorrie V. Bennett is a master of the Law of Vibration and a true expert on the science of the great W.D. Gann. Her recently released 4-Volume Master Series "The Law of Vibration" contains her entire teachings on Gann Theory in the transparent light of practical application. Learn in real-time from a living master's books and her interactive online forum.
Ferrera Gann Textbook
The Path of Least Resistance, The Underlying Wisdom & Philosophy of W. D. Gann Elegantly Encoded in the Master Charts, by Daniel T. Ferrera. A detailed comprehensive elaboration of W.D. Gann's most powerful trading tools. Gann's core mathematical and important geometrical techniques in his master calculators, angles and spiral charts.
Long Term Investing
The time window is a main consideration when investing. Position trading methods will be of importance to the long term investor because he will want to know when to expect his greatest returns, and when to exit or hedge his position. Much of Gann's work focuses on long term market movements, as he always tried to see the BIG picture.
Catalin Plapcianu
Plapcianu followed Baumring's lead into the core of Gann's Cosmological System, cracking Gann's Squaring of Price and Time. He quantifies Gann's innermost system demonstrating how markets move in multi-dimensional Space & Time, including new and sophisticated trading algorithms which generate 4000% annualized returns.
Spiritual
Books exploring the human spirit, its state and development and relationship to higher planes and beings. General works on spirituality that are otherwise hard to categorize.
Theosophy
Theosophy, a school of esoteric thought developed my Helena Blavatsky in the late 1800's presented a revival of many lost esoteric traditions. Many of Gann's contemporaries were closely involved with Theosophy, and it influenced the Anthroposophy of Rudolf Steiner, the Arcane School and work of Alice Bailey and the teacher Krishnamurti.