$0.00
$ (USD)
Ferrera 2019 Outlook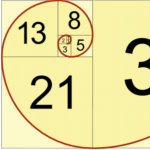 Ferrera's General Outlook for 2019 is our most popular market letter. All traders know that in times of global financial crisis, market confusion, and economic instability, it is critical to obtain the best knowledge. In it's 11th year, Dan Ferrera's Outlook is based on experience developing advanced technical models giving market insight equal to the best advisors.
McCormack Astrotech
Astrotech Journals. By George McCormack. A rare collection of astrological market journals from the astrologer and astro-meteorologist, author of the famous 1965 classic Long-Range AstroWeather Forecasting. We have perhaps the only surviving set of his astrological financial journals scattered through the period of 1937 thru 1942!
Eric Penicka: Gann Science
The author correlates Gann's exact words to the science of Gann's day to illustrate his phrase "stocks are like atoms". Offering a system of "mathematical points of force" governing the structure through which the market moves, the emerging science of Periodic Table atomic elements provides a system of order through which to forecast.
Gann Reading List
In the 1940's Gann published a 2-page list of about 90 Books that he stocked and sold to his students, known as "W. D. Gann's Recommended Reading List". Each book contains some component of Gann's system of knowledge essential for piecing together his system. Any one book may have one simple idea critical to Gann's perspective.
Alchemy
The name Alchemy has reference to Ancient Egypt, known to Arabs as Kemi (Black Land). Al-Kemi means "of Egypt". The Great or Royal Art of medieval philosophers predated chemistry but goes beyond material science to more subtle concern with transmutation - of base metals into gold, and of base man into spiritual man. .
Gordon Roberts
A profitable Trading Strategy using Gann's best approach of Leveraged Position Trading to gain large profits from small capital using a powerful secret Options Strategy that maximizes profits through high leverage while limiting risk. Based upon Gann's book, Profits In Commodities and the author's 20 years experience in Gann research and trading.