$0.00
$ (USD)
Dewey's Cycle Analysis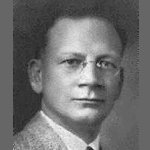 How to Make a Cycle Analysis. By Edward R. Dewey. Written in 1955 as a correspondence course, this how-to manual provides step-by-step instructions on all elements of cycle analysis, including how to identify, measure, isolate and evaluate cycles. The most detailed cycle course ever written, by the founder of the Foundation For The Study of Cycles.
George Bayer
Like W D Gann, Bayer understood the Secret Cosmology behind the financial markets discovered within Ancient teachings. His 9 books cover deep esoteric finance, including topics like Squaring of the Circle, the Ellipse, and the 5 Fold Horoscope. We do a quality hardcover reprint of each of his works and offer a 2 Volume Suede Edition of his Complete Works.
W. D. Gann's Courses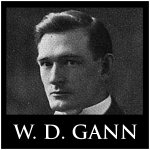 Collected Courses of William D. Gann, by W. D. Gann. 1920 - 1954. This is the most complete and best organized collection of Gann's Master Courses, his most important writings. Without these, Gann is impossible to understand! We've collected all the missing pieces and reorganized them back into Gann's original order.
Golden Age
The Golden Age of Technical Analysis extended from 1910 through 1960, when the greatest analysts lived and developed foundational principles. Dr. Baumring selected the best works for his students, believing it best to study from the great masters. Books by masters of the past have as much value for students today as they did back in their own day.
Hans Kayser
Kayser was a leading 20th century scientist who made a profound mathematical, geometric and philosophical study of Harmonic Science. Available in English though our Translation Society, Kayser's works explore deep principles of Pythagorean Harmony and Order. His books give critical insights into Gann Theory and The Law of Vibration.
India
The great ancient civilization of India is rich in traditions of wisdom and knowledge, focusing on mystical realms and development of human consciousness. India has given us awareness of the Chakras and Kundalini energy, as well as being the home of many great spiritual traditions. We also cover the mathematical and geometrical traditions of India.
Codes and Ciphers
We have books on symbolic codes and ciphers from various esoteric traditions, including Masonic codes. Gann used codes in "Tunnel Through the Air", and encrypted his personal notes using a code called "Bell, Book and Candle". Gann enthusiasts study Masonic codes to help uncover his secrets.
Fibonacci
Leonardo Fibonacci is often cited as the discoverer of the Golden Ratio or Phi, but he was not the first, The Ancients called this the Divine Proportion and used it in their art and architecture. The Golden Ratio is the governing principle of most natural forms, and the Divine Proportion is the most dominant mathematical form in the natural universe.