$0.00
$ (USD)
T. G. Butaney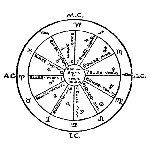 T. G. Butaney, a famous Indian astrologer, wrote 3 books on astrological financial market forecasting and horse racing prediction. His books were judged "The Best Money Minting Books on Speculation and Racing By Readers All Over The World", and explain Market Forecasting, Race Astrology & Numerology and Handicap Formulae.
Wheels Within Wheels
Wheels Within Wheels, The Art of Forecasting Financial Market Cycles. By Daniel T. Ferrera. Our best course on creating composite cycle models of markets from underlying component cycles available! This course breaks down 16 Dow cycles and projects them 100 years into the future. Teaches how to create cycle models for ANY market.
Day Trading
Approaches to trading begin with choice of a time window. Day or intraday trading focuses on short term swings, generally not holding positions overnight. Although Gann, trading before the electroinc age, did not favor short term trading, his techniques do work on this level, since similar patterns exist on every time frame whether very small or very large.
Swing Trading
Swing Trading works with short to intermediate term swings, usually with time periods from a few days to weeks, following a general changing trend and trading in each direction. Most systems consider position reversal, and try to trade short and long as the market changes direction. Gann taught swing trading first, with its relatively easy methodology.
Kaballah
Hebrew culture has great traditions of wisdom, mysticism and cosmology, the deepest of which is the Kabbalah. We focus especially on Gematria, the Tree of Life, and the Kabbalistic coded language widely developed in Magical traditions. Gann used Kabbalistic codes, creating hidden meanings such as found in traditional texts like the Bible
Sacred Geometry
Sacred Geometry explores natural order representing foundational templates of the cosmos, via special proportions like "phi", the Divine Proportion, ubiquitous throughout nature as a primary generating and ordering principle. Musical harmonic ratios dominate sacred geometry, showing how nature is a form of frozen music.
Codes and Ciphers
We have books on symbolic codes and ciphers from various esoteric traditions, including Masonic codes. Gann used codes in "Tunnel Through the Air", and encrypted his personal notes using a code called "Bell, Book and Candle". Gann enthusiasts study Masonic codes to help uncover his secrets.
William D. Gann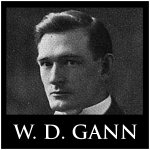 History's most intriguing financial analyst, forecaster and trader, W. D. Gann produced a 10,000% return with a 93% success rate in an audited 1909 interview. Gann said his market theory was based upon the Law of Vibration, leading scholars and analysts on a 100 year intellectual quest deep into theoretical physics, alternative science and esoteric philosophy.