$0.00
$ (USD)
Market Timing Report
The Market Timing Report. Andrew Pancholi, Cycles Analysis. A monthly market timing letter provides an evaluation of the S&P500, the Dollar, Crude Oil and Gold. Each month shows what markets have critical cycles approaching or key turning points for the immediate future, highlighting important setups and timing points for traders.
George Bayer's Works
Complete Works Of George Bayer. 2 Vols. Vol 1. - George Wollsten: Expert Stock and Grain Trader - Turning 400 Years of Astrology to Practical Use Vol 2 - The Egg Of Columbus - Traders' Hand-Book of Trend Determination - "Money" or Time Factors In The Market - A Course In Astrology - Bible Interpretation - Preview of Markets - Gold Nuggets For Traders.
Financial Astrology

There is a close correlation between Astrological Economics and Cosmological Economics. We have one of the largest collections of works on Financial Astrology (Astroeconomics) in the world. These studies are very important in developing wider theories of causation, and our catalog contains most works of value written on the subject.
Hasbrouck Archives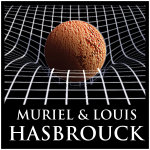 Cutting edge Space and Solar Researchers, Muriel and Louis Hasbrouck's Space & Time Forecasting techniques are STILL more advanced than those of NASA or the current scientific community. They produced 50 years of Market Forecasts with a 90% accuracy rate and forecasted Space Weather, Earthquakes and Geomagnetic Storms.
Hasbrouck Space and Time
With rare research from the 1920ís through the 1970ís, the Hasbrouck Space-Time Archives studied market influence based on Solar Field Force. Muriel Hasbrouck, aided by her husband Louis, researched solar phenomena, space weather and earthquakes in relation to market forecasting, producing a well-received forecasting letter for 30 years.
Foreign Language
There are many important non English Language esoteric and scientific works which we have in our archives but have not, as yet, been translated into English. Some important books in this section have already been translated by our Translation Society, and we intend to translate others in the future.
Hans Kayser
Kayser was a leading 20th century scientist who made a profound mathematical, geometric and philosophical study of Harmonic Science. Available in English though our Translation Society, Kayser's works explore deep principles of Pythagorean Harmony and Order. His books give critical insights into Gann Theory and The Law of Vibration.
Fractal Geometry

A branch of Chaos Theory, fractals are beautiful self-similar patterns mathematically generated from non-linear equations. Fractals apply directly to financial market phenomena, and time-periodic market charts show that similar patterns permeate each time level. Gann and Baumring saw common patterns foreshadowing coming events within consistent structure.