$0.00
$ (USD)
Donald Bradley
Donald Bradley is famous for creating the Siderograph model of market action, and he wrote other astrological books which we publish in our Collected Works of Donald Bradley. His Siderograph Model is famous for providing an almost perfect model of market action over the year. Our course has 100 years of Siderograph models (1950-2050).
Dewey's Cycle Analysis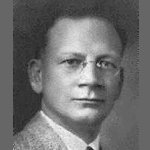 How to Make a Cycle Analysis. By Edward R. Dewey. Written in 1955 as a correspondence course, this how-to manual provides step-by-step instructions on all elements of cycle analysis, including how to identify, measure, isolate and evaluate cycles. The most detailed cycle course ever written, by the founder of the Foundation For The Study of Cycles.
Hasbrouck Forecasts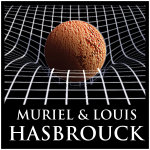 Space-Time Forecasting of Economic Trends, Lost Archives of Muriel & Louis Hasbrouck. A highly important market research breakthrough theory! The Hasbrouck Archives contain 40 years of accurate financial forecasts, based on a Theory of Solar Space/Time Field Forces influencing space weather and markets! A 90% accuracy record!.
Bible Interpretation
The Hebrew system of Gematria pervades the Bible concealing secondary teaching in a number code read only by initiates into this deeper system of knowledge. W.D. Gann and George Bayer were two individuals deeply immersed in this form of Biblical decoding, developing systems of mathematics, prediction and astrology out of their readings.
Foreign Language
There are many important non English Language esoteric and scientific works which we have in our archives but have not, as yet, been translated into English. Some important books in this section have already been translated by our Translation Society, and we intend to translate others in the future.
Architecture
In ancinet times architecture often incorporated esoteric knowledge almost lost today, but encoded secretly into many existing ancient monuments. Geometric principles of divine proportion govern the complex forces underlying financial markets as well as architecture. We have one of the largest collections of books on these subjects in the world.
Codes and Ciphers
We have books on symbolic codes and ciphers from various esoteric traditions, including Masonic codes. Gann used codes in "Tunnel Through the Air", and encrypted his personal notes using a code called "Bell, Book and Candle". Gann enthusiasts study Masonic codes to help uncover his secrets.
Precession

The Precession of the Equinoxes, of vital importance in the ancient world, relates to the passage of our solar system through 12 cycles of 2620 years over a 25000 year period. Ages of change (as in The Age of Aquarius) occur every 1 degree, taking 72 years, with longer cysles such as the Platonic Year, the Yugas, and the ages of Iron, Bronze, Silver and Gold.