$0.00
$ (USD)
Donald Bradley
Donald Bradley is famous for creating the Siderograph model of market action, and he wrote other astrological books which we publish in our Collected Works of Donald Bradley. His Siderograph Model is famous for providing an almost perfect model of market action over the year. Our course has 100 years of Siderograph models (1950-2050).
Dewey's Cycle Analysis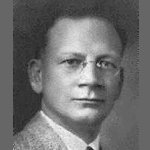 How to Make a Cycle Analysis. By Edward R. Dewey. Written in 1955 as a correspondence course, this how-to manual provides step-by-step instructions on all elements of cycle analysis, including how to identify, measure, isolate and evaluate cycles. The most detailed cycle course ever written, by the founder of the Foundation For The Study of Cycles.
Law of Cause & Effect
The Law of Cause and Effect, Creating a Planetary Price Time Map of Market Action, by Daniele Prandelli. This course presents the correct application of W. D. Gann's Planetary Longitude Lines, using a proprietary conversion factor to properly tune them by sympathetic resonance to any market! One of Gann's most powerful trading techniques.
Market History
The stock and commodity markets have a history stretching over millennia, from the Bible to the present day, furnishing data on sun spots, planetary changes, weather cycles, volcanoes, earthquakes, solar variances, and other influences on financial markets. Gann charted Wheat back to 65 BC and Baumring took this back to 1200 BC.
THE ARCHEOMETER: Key To All The Religions and Sciences of Antiquity; Synthetic Reformation of All Contemporary Arts. The Archeometer was used by the Ancients for the esoteric Canon of ancient Art and Science in its various architectural, musical and scientific forms. A respected elaboration of a Universal System by a great 19th century esotericist.
Tarot
The Tarot, also known as the Book of Wisdom has a long and interesting history reaching back to its first documented appearance in the 1500ís. Legend atributes the Tarot to Ancient Egypt and a supposed underground temple with images on the walls. The symbolic cards passed down via wandering "gypsies", and were commonly used in fortune telling.
Vedic Math
Vedic math is a system of math calculation allowing anyone to do mathematical calculations very quickly in oneís head. An advancement in mathematical calculation, with cosmological implications, Vedic math is a revolution in mathematics that anyone can master. Fast and accurate mental maths without a calculator!.
Robert Rundle
Magic Words Thru the Zodiac cracks the complex symbolic code that W. D. Gann used within "The Tunnel Thru the Air". It unveils a Masonic Gematria cypher which serves to decrypt references and clues concealed in names, dates and other key words thru the text. These conversions are used to determine anchor points for important market cycles.