$0.00
$ (USD)
T. G. Butaney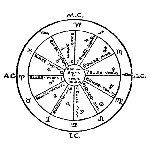 T. G. Butaney, a famous Indian astrologer, wrote 3 books on astrological financial market forecasting and horse racing prediction. His books were judged "The Best Money Minting Books on Speculation and Racing By Readers All Over The World", and explain Market Forecasting, Race Astrology & Numerology and Handicap Formulae.
Keys to Speculation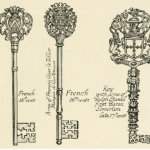 Keys to Successful Speculation by Daniel T. Ferrera is an applied technical trading system using the essentials of risk management with Gann based swing trading. This course has everything a trader needs to go from "0" to being a successful trader, including account management, risk management, trading strategy, entry & exit signals.
CosmoEconomics
Cosmological Economics, the Key focus of this website, has its origins in Gannís Law of Vibration, interpreted and extended by the work of Dr. Jerome Baumring. Scientific phenomena are seen as a basis of correlation and causation underlying the financial market, indicating a symbiotic relationship between Cosmic forces and reactions on Earth.
W. D. Gann's Courses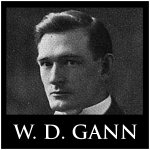 Collected Courses of William D. Gann, by W. D. Gann. 1920 - 1954. This is the most complete and best organized collection of Gann's Master Courses, his most important writings. Without these, Gann is impossible to understand! We've collected all the missing pieces and reorganized them back into Gann's original order.
L. David Linsky's new book "The Key to Speculation in the Gold Market" reveals a method to accurately predict when Gold will make its tops and bottoms. Gold Market projections since 1974 have an accuracy of 90-99%, and insight into previously unknown cycles will allow any trader to capture Gold's primary swings for the rest of their life.
Long Term Investing
The time window is a main consideration when investing. Position trading methods will be of importance to the long term investor because he will want to know when to expect his greatest returns, and when to exit or hedge his position. Much of Gannís work focuses on long term market movements, as he always tried to see the BIG picture.
Risk Management

Among professional traders, risk management is understood to be the absolutely most fundamental element leading to successful trading, because with proper risk management one can use randomly generated signals and still trade successfully. This is done by limiting oneís losses while letting oneís profits run.
Gann Science Reading List
In the 1940ís Gann published a Recommended Reading list of about 90 books, each containing an essential part his system, which he sold to his students. n the 1980ís Dr. Baumring compiled about 70 of these titles, and we have collected the remainder, providing the only complete set available. We strongly recommend these works to all Gann students.