$0.00
$ (USD)
Bradley's Siderograph
Bradley's Stock Market Prediction. 100 Years of Siderograph Charts and Software. The Siderograph Indicator is a market model used by many analysts to give current turning points and trend indications for the markets. This book includes the original text and charts for 100 years from 1950 to 2050, along with the software to produce the charts.
Market Timing Report
The Market Timing Report. Andrew Pancholi, Cycles Analysis. A monthly market timing letter provides an evaluation of the S&P500, the Dollar, Crude Oil and Gold. Each month shows what markets have critical cycles approaching or key turning points for the immediate future, highlighting important setups and timing points for traders.
Hasbrouck Forecasts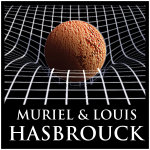 Space-Time Forecasting of Economic Trends, Lost Archives of Muriel & Louis Hasbrouck. A highly important market research breakthrough theory! The Hasbrouck Archives contain 40 years of accurate financial forecasts, based on a Theory of Solar Space/Time Field Forces influencing space weather and markets! A 90% accuracy record!.
Daniele Prandelli
Prandelli's work is popular with swing traders due to the usefulness of his Gann tools which project Key Price Levels and Cyclical Turning Points. His courses use Gann's Planetary Longitude Lines and Master Time Cycle combined with his KEY Risk Management and Trading Strategies to produce10-15% monthly returns consistently.
Occultism
The term "occultism" is often misunderstood by those who fear the unknown. It simply refers to "hidden knowledge" and the various esoteric traditions, such as Theosophy, Anthroposophy, Magick, Hermetics, Tarot, and Astrology. In the Alice Baily works channeled by The Tibetan, Djwhal Khul "occultism" encompasses all high esoteric science.
Chemistry

The origin of modern chemistry goes back to the mysterious science of Alchemy, which originated in Ancient Egypt, know to the Arabs as Kemi, the Black Lands. Alchemical experiments with chemicals and compounds led to the modern science of chemistry, although Alchemy incorporates spiritual and esoteric elements missing from chemistry.
Natural Philosophy
In the 1700-1800ís Natural Philosophers studied a wide range of scientific subjects, while not overly specializing in narrow and limited fields as scientists do today. WD Gann espoused this more holistic system of science, where the different branches were more easily integrated and the grand vision of the scientific system was more interlinked.
Space-time

Space and time can be seen as the primary elements which define the container of existence in which we all function. In the financial markets we could say that Price and Time are the two primary elements which define market movement and structure. Price is Space in the financial market cosmos, and Gann himself even referred to Space in market charts.