$0.00
$ (USD)
Donald Bradley's Works
Collected Works Of Donald Bradley - Stock Market Prediction - Picking Winners - The Parallax Problem In Astrology - Solar & Lunar Returns - Profession & Birthdate - Taking the Kid Gloves off Astrology. By Donald Bradley. The complete works of the famous financial astrologer and analyst combined into one complete volume.
T. G. Butaney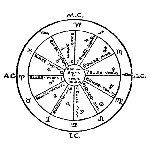 T. G. Butaney, a famous Indian astrologer, wrote 3 books on astrological financial market forecasting and horse racing prediction. His books were judged "The Best Money Minting Books on Speculation and Racing By Readers All Over The World", and explain Market Forecasting, Race Astrology & Numerology and Handicap Formulae.
How2 Trade Like Gann
How to Trade Like W. D. Gann, by Timothy Walker. Provides profound insights into Gann's Mechanical Trading Method thru a detailed analysis of 322 trades from 1915-1931 presented in WD Gann's US Steel trading course. Shows how Gann turned $3000 into $6 million, generating 1337% returns in 8 months. Gain insight into one of the great traders.
Hasbrouck Forecasts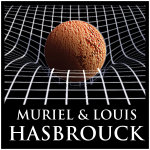 Space-Time Forecasting of Economic Trends, Lost Archives of Muriel & Louis Hasbrouck. A highly important market research breakthrough theory! The Hasbrouck Archives contain 40 years of accurate financial forecasts, based on a Theory of Solar Space/Time Field Forces influencing space weather and markets! A 90% accuracy record!.
Zen
Zen and Chan are similar terms from Japanese and Chinese systems of Buddhism, but they originate from the Indian word Dhyana, loosely translated as "meditation". Zen is a mind science, giving direct access to the core layers of mind. The origin of Zen is in India, home of Buddhism. Allan Wattís called it "Hinduism stripped for export".
Calendar Systems
Most people never give thought to the idea of a calendar and how we organise the passage of time. The days of the weeks and months, and the number of months each year are important influences on our experience of reality. We present many works on the exploration and meaning of time vis numerous calendar systems.
Fractal Geometry

A branch of Chaos Theory, fractals are beautiful self-similar patterns mathematically generated from non-linear equations. Fractals apply directly to financial market phenomena, and time-periodic market charts show that similar patterns permeate each time level. Gann and Baumring saw common patterns foreshadowing coming events within consistent structure.