$0.00
$ (USD)
Astrology Manuscripts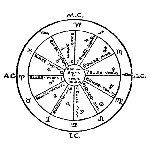 The Earliest Financial Astrology Manuscripts. By W. D. Gann, Fred White, Prof. Weston, Sepharial, etc. This collection centers on a set of 4 rare manuscripts dated 1902-1930 proving the advanced level of astrology earlier than previously known. Their likely authorship is Fred White and Gann documenting the earliest thought in this field.
Law of Cause & Effect
The Law of Cause and Effect, Creating a Planetary Price Time Map of Market Action, by Daniele Prandelli. This course presents the correct application of W. D. Gann's Planetary Longitude Lines, using a proprietary conversion factor to properly tune them by sympathetic resonance to any market! One of Gann's most powerful trading techniques.
Sepharial Horse Racing
Sepharial's Private Horse Racing Arcana are the most important of his astrological prognostication systems, sold only by private subscription. The Master Key. The Golden Key. The Eclipse System. The Solar Lunar Values. The Solar Apex Method. Sepharial's Form Guide. Sepharial's Tidal Law. Sepharial's Solar Apex.
Baumring Metaphysical List

Dr. Baumring compiled long reading lists much more comprehensive than Gann's, covering all areas of the markets, science and metaphysics. Baumring read 1800 words a minute and had a photographic memory, so he was able to collect a vast set of source works in his 10,000 volume library. Around 500 are highly relevant to Gann's work.
Hermetics
The wisdom teachings of the Egyptian "Thoth" (the Greek Hermes) were preserved in the Hermetic Arcana, translated from Greek by Ficino during the Renaissance. These trace back to the likes of Pythagoras and Solon (Socrates' teacher), filtering through many channels to become the basis of Western Philosophy, Science and Esoteric traditions.
Calendar Systems
Most people never give thought to the idea of a calendar and how we organise the passage of time. The days of the weeks and months, and the number of months each year are important influences on our experience of reality. We present many works on the exploration and meaning of time vis numerous calendar systems.
Daniel T. Ferrera
Our most popular author, Dan Ferrera is a master of making complicated ideas easy to apply. His 9 courses present KEY elements of Gann Theory and Technical Analysis including Time Cycles, the Square of 9, Periodicity, Price Structure, Swing Trading and Risk Management, providing advanced tools for the average trader.
Eric Penicka
The solution to Gann's Law of Vibration from the 1909 Ticker Interview. Penicka analyzes Gann's exact words correlating them with the cutting edge science of Gann's day to develop a system which identifies the "mathematical points of force" behind all market action. A system of order based on atomic data generates master numbers for each market structure.