$0.00
$ (USD)
Hasbrouck Forecasts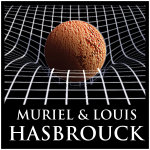 Space-Time Forecasting of Economic Trends, Lost Archives of Muriel & Louis Hasbrouck. A highly important market research breakthrough theory! The Hasbrouck Archives contain 40 years of accurate financial forecasts, based on a Theory of Solar Space/Time Field Forces influencing space weather and markets! A 90% accuracy record!.
Market History
The stock and commodity markets have a history stretching over millennia, from the Bible to the present day, furnishing data on sun spots, planetary changes, weather cycles, volcanoes, earthquakes, solar variances, and other influences on financial markets. Gann charted Wheat back to 65 BC and Baumring took this back to 1200 BC.
Speculation
Speculation is the trading of market positions for the sole purpose to make money. It is a secondary industry from general investing in stocks or trading in commodities where individuals buy and sell with no fundamental interest in the underlying market. We publish many works using this term, like Gannís "Speculation a Profitable Profession".
Baumring Metaphysical List

Dr. Baumring compiled long reading lists much more comprehensive than Gann's, covering all areas of the markets, science and metaphysics. Baumring read 1800 words a minute and had a photographic memory, so he was able to collect a vast set of source works in his 10,000 volume library. Around 500 are highly relevant to Gannís work.
India
The great ancient civilization of India is rich in traditions of wisdom and knowledge, focusing on mystical realms and development of human consciousness. India has given us awareness of the Chakras and Kundalini energy, as well as being the home of many great spiritual traditions. We also cover the mathematical and geometrical traditions of India.
Prophecy
A generalized term for any kind of metaphysical methodology for predicting future events. Examples would be psychic phenomena, reading crystal balls, scrying mirrors, numerology, astrology, and many more such divinatory techniques. These systems are popular amongst esoteric traders and forecasters seeking insight into future events.
The Canon

The Canon refers primarily to an ancient esoteric system of knowledge and cosmology encoded into temples, artifacts, art and monuments. The Egyptians had a specific Canon to lay out the grids upon which they designed their art, and there are also canons of proportion used in the Renaissance, as well as by later artists, geometers and musicians.
Space-time

Space and time can be seen as the primary elements which define the container of existence in which we all function. In the financial markets we could say that Price and Time are the two primary elements which define market movement and structure. Price is Space in the financial market cosmos, and Gann himself even referred to Space in market charts.