$0.00
$ (USD)
Bill Meridian
Bill Meridian is an old friend and we stock all his books. Bill began applying computers to financial astrology in 1983, and developed a collection of horoscopes for major markets and companies. He was ranked #2 in stock market timing in the USA in 2013 by Timer Digest. His books are staple requirements for anyone wanting an education in AstroEconomics!
Alan Andrews
Books by and about the geometrical techniques of Dr. Alan Andrews, developer of the Pitchfork, the ML Line and a number of excellent geometrically based tools.
Hasbrouck Archives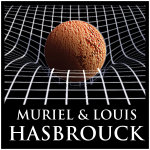 Cutting edge Space and Solar Researchers, Muriel and Louis Hasbrouck's Space & Time Forecasting techniques are STILL more advanced than those of NASA or the current scientific community. They produced 50 years of Market Forecasts with a 90% accuracy rate and forecasted Space Weather, Earthquakes and Geomagnetic Storms.
Baumring Metaphysical List

Dr. Baumring compiled long reading lists much more comprehensive than Gann's, covering all areas of the markets, science and metaphysics. Baumring read 1800 words a minute and had a photographic memory, so he was able to collect a vast set of source works in his 10,000 volume library. Around 500 are highly relevant to Gann's work.
Magick
Magick in the Western Esoteric tradition represents a Western equivalent to the internal training systems that are found in Eastern traditions, but is focused on the development of human powers and abilities. These include mastery of physical, emotional and mental bodies, control over the elements and development of psychic perception and influence.
Electro-Magnetism

Electromagnetism is a basis of Physics, but there remains mystery about the true nature of electricity. Our books look back to the 1800's where the subject involved vibrational physics and astronomical energy fields. Gann was conncerned with the Law of Vibration as a principle of natural phenomena.
Harmonics and Music
The science of harmonics is one of the most important subjects in the esoteric and scientific traditions, positing that harmonic relationships of vibration govern the structure of the universe. W.D. Gann called his system of market order the "Law of Vibration", and used principles of harmonics and vibration to predict trends in the financial markets.
Robert Rundle
Magic Words Thru the Zodiac cracks the complex symbolic code that W. D. Gann used within "The Tunnel Thru the Air". It unveils a Masonic Gematria cypher which serves to decrypt references and clues concealed in names, dates and other key words thru the text. These conversions are used to determine anchor points for important market cycles.