$0.00
$ (USD)
Chronocrators
Secrets of the Chronocrators, by Dr. Alexander Goulden is a course which unveils the true Key Astrological influences behind financial market action. It rediscovers the long lost but greatly superior astrological techniques deveveloped by the masters of antiquity. It accurately forecasts turns & particularly trends far in advance!
Hasbrouck Forecasts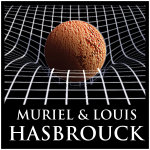 Space-Time Forecasting of Economic Trends, Lost Archives of Muriel & Louis Hasbrouck. A highly important market research breakthrough theory! The Hasbrouck Archives contain 40 years of accurate financial forecasts, based on a Theory of Solar Space/Time Field Forces influencing space weather and markets! A 90% accuracy record!.
Options Trading
Options provide many very useful benefits, like locking in the limit of your risk, since you can never lose more than the cost of the option you purchase. With the current volatility of the market and overnight trading, many traders are afraid to hold positions overnight, but options can give a safe way to hold open positions without fear of extreme volatility.
Metaphysical Biography
One can learn much by studying the lives and achievements of the great thinkers who have shaped human history and culture. In our biographical library we have a collection of rare texts which complement theoretical study by allowing deeper insight into the characters and deeds of many significant philosophers.
Occultism
The term "occultism" is often misunderstood by those who fear the unknown. It simply refers to "hidden knowledge" and the various esoteric traditions, such as Theosophy, Anthroposophy, Magick, Hermetics, Tarot, and Astrology. In the Alice Baily works channeled by The Tibetan, Djwhal Khul "occultism" encompasses all high esoteric science.
Prophecy
A generalized term for any kind of metaphysical methodology for predicting future events. Examples would be psychic phenomena, reading crystal balls, scrying mirrors, numerology, astrology, and many more such divinatory techniques. These systems are popular amongst esoteric traders and forecasters seeking insight into future events.
Astronomy
A fundamental principle of Cosmological Economics is the interconnection between galaxies, solar systems, stars, and planets, along with their interactive influences. For example, the rotation of our galaxy is responsible for temperature fluctuations on Earth as a result of cosmic ray variations as we rotate through the spiral arms.
Celestial Mechanics
Celestial Mechanics deals particularly with the motion of celestial bodies, especially the solar system, but also wider regions of cosmic space. The subject explores the relationships and processes of heavenly bodies, examining cycles of time, motions of celestial bodies, and the influences between cosmic and local forces.