Daniele Prandelli
Swing Trading with Gann's Planetary Lines & Master Time Factor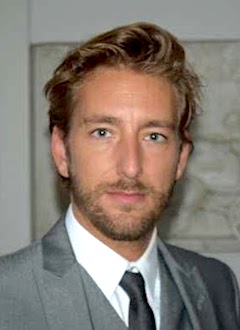 About the Author
The Institute of Cosmological Economics is proud to represent the continuing publications of Daniele Prandelli. Daniele is an accomplished trader who specializes in contemporary market forecasting applications of the great W.D. Gann. He is admired and respected for his ability to distill Gann's complex concepts into clearly defined and easily applicable trading techniques and strategies.
Prandelli's work has developed a pathway to the integration of advanced market knowledge with sensible and dependable trading methodologies. The insights and tools that Prandelli offers can greatly assist inexperienced or unsuccessful traders to develop both tangible market knowledge and a reliable system of trading with consistent profit potential. For the advanced trader, it offers a new arsenal of tools from the great W. D. Gann's toolbox. This work provides an education for market practitioners of all levels.
Prandelli's approach to teaching and writing lays out a practical and consistent strategy for trading. It provides a clear and logical sequence of steps, leading from forecasting through analysis to trade imitation. Trades are placed using very tight risk management, assuring maximum risk/reward on every trade.
The Institute of Cosmological Economics is proud to support Prandelli's continuing efforts in assisting traders of all levels to learn to make consistent profits in the markets.
Biography
Daniele Prandelli hails from the provincial surrounds of Milano, in the north of Italy. He possesses a degree in Economics and currently divides his time between London's financial center and his Italian homeland.
His first exposure to the world of Cosmological Economics was at the age of 17 when Daniele came across a book of his father's relating to the geometry of financial markets. This encounter laid down a path of learning that changed the course of his life forever. As his development continued he inevitably found his studies immersed in the works of George Bayer and in particular, those of the great W.D. Gann.
An Education in Risk Management
Like most traders, Prandelli has walked a long and arduous path of training, practice and study to develop the practical trading principles and strategies that he utilizes and presents in his courses.
In the earlier stages of his trading career, Prandelli had developed promising foundations for the tools that he now uses to project price and time levels, but like many before him, he struggled with the integration of these insights into a working trading methodology.
Simply forecasting price and time levels (even with high accuracy) is not necessarily enough to produce consistent profits and achieve long term success in the markets. After losing his trading capital on two different occasions, Prandelli learned the invaluable lesson of Risk Management. He augmented his prior knowledge to develop robust systems of entry, stop placement, position sizing, and exit strategies. The integration of these new tools with his price and timing insights galvanized his work into a sophisticated and profitable trading strategy.
Balancing the Psychology of the Self with that of the Markets
Prandelli's trading methods are also greatly influenced by an emphasis upon the role that psychology plays in the achievement of his successes with the markets.
His personal practice has conjoined an exploration of deeper studies into the mind and psyche alongside the embodiment of physicality through exercise and training.
Prandelli insists that both of these aspects support his ability to maintain the clarity and balance that is essential for accommodating the numerous stressors that are coupled with a life spent trading the markets.
Through an excellent foundation in risk management and the deployment of the tools outlined in his two ICE courses, Prandelli has engineered consistent results and dependability in trading the markets.
Publications
The Law of Cause and Effect
Prandelli's first published offering to the world of Cosmoeconomics is the ICE course; "The Law of Cause and Effect: Creating a Planetary Price/Time Map of Market Action through Sympathetic Resonance".
In this book Prandelli unravels the correct application of one of the most intriguing, yet least understood (or properly applied) methods of the great W. D. Gann; the application of Planetary Price Lines. Few traders have been able to demonstrate the true potential of this powerful tool, due to the lack of the right conversion factor, which allows for the influence of these celestial forces to be effectively plotted on today's electronic charts with their extended price scales.
Prandelli's Law solves the puzzle of Gann's planetary price line technique by developing a mathematical conversion rate through which functional and powerful planetary lines can be laid out on any chart, in any market, on any time frame from intraday to long term.
Without employing his unique conversion factor, one can put planetary lines on charts all day long, but they do not give dependable, accurate and tradable results.
The Polarity Factor System
In the creation of Prandelli's second ICE course "The Polarity Factor System: An Integrated Forecasting & Trading Strategy Inspired by W.D. Gann's Master Time Factor" we see the development of the perfect accompaniment to his first book.
The Polarity Factor System (PFS) integrates directly with his work on Planetary Price Lines by using those lines from a weekly down to an intraday level to determine entry and exit points and to place precise stops, as close as 3 points on the S&P. It further adds the all-important element of time, creating a . model and yearly forecast based upon his interpretation of Gann's Master Time Factor.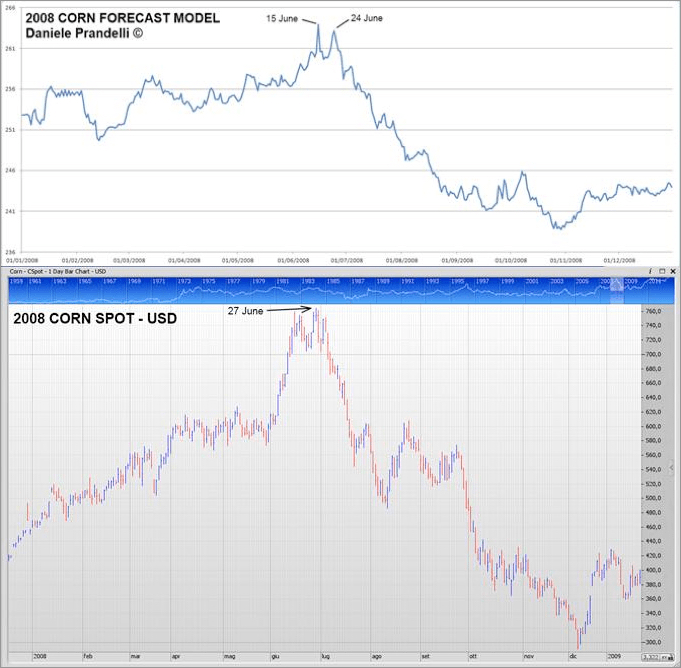 He does this with an equivalent sophistication and precision to determine not just potential turning points, but the actual polarity of the turns as well. This second course provides the timing mechanics to consistently deliver turning points on a daily and weekly timescale with an accuracy that consistently exceeds 70%.
The Annual PFS Forecast Bulletins
For the first time in 2012, Prandelli published his annual 2013 PDF Forecast Bulletins for the S&P 500, and Grain markets of Soybeans and Corn. His forecast results once again demonstrate his success and consistency in capturing the major market moves.
The trades outlined in the bulletin are based upon the techniques presented in his 2 courses, The Law of Cause & Effect, and The Polarity Factor System. The bulletins present his Key Price Levels and PFS Timing Points. Those with Prandelli's courses can produce these exact same results for themselves, as there is no subjectivity in his forecasting, it is a mathematical process used to generate the timing and price models.
Trading Results
Since 2009, Prandelli has maintained the popular market subscription service "I am in Wall Street" which details his daily analysis and trades. This service has documented his track record to demonstrate consistent monthly returns of over 10% in both the S&P (since 2009), and Soybeans (since 2012) markets.
Prandelli's trading results provide an excellent illustration of his consistency and profitability:
Related Pages