$0.00
$ (USD)
Bradley's Siderograph
Bradley's Stock Market Prediction. 100 Years of Siderograph Charts and Software. The Siderograph Indicator is a market model used by many analysts to give current turning points and trend indications for the markets. This book includes the original text and charts for 100 years from 1950 to 2050, along with the software to produce the charts.
Ferrera Gann Analysis
Mysteries of Gann Analysis Unveiled! by Daniel T. Ferrera. Ferrera's Master Course on advanced Gann Analysis and forecasting covering Mass Pressure, geometric angles, planetary cycles, Permanent Charts, astrology, Squaring Price & Time, planetary vectors, Secrets of Gann Angles, mathematical grids, Solar Longitude and Square of 9.
Gann Research
Gann Analysis goes deeply into fields of history, economics, science, metaphysics, ancient civilizations, occultism, astrology, numerology, astronomy and time cycles. Gann's Recommended Reading List of 90 titles laid a foundation extended by Baumring to over 500 titles, We provide comprehensive resources on the deep principles of Gann's work.
Hasbrouck Archives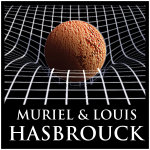 Cutting edge Space and Solar Researchers, Muriel and Louis Hasbrouck's Space & Time Forecasting techniques are STILL more advanced than those of NASA or the current scientific community. They produced 50 years of Market Forecasts with a 90% accuracy rate and forecasted Space Weather, Earthquakes and Geomagnetic Storms.
Glass Bead Game

This derives from a book by Hermann Hesse, representing an underlying symbolic cosmology that is the basis of all science, philosophy, spirituality and thought. Hesse imagines a game created using universal symbols to represent flows of thought or information. This is a metaphor for systems of esoteric symbolism underlying all knowledge.
Cosmogenesis
Cosmogenesis explores the basis of Cosmic origins via intelligent universal creation, rather than materialistic random forces. Consciousness or intelligent energy serves as the true plenum of creation, not random ordering of unintelligent matter. Intelligent Cosmogenesis has dominated all scientific, metaphysical and spiritual ideas from ancient times.
Videos and DVD

Our ever growing collection of videos of lectures, films, documentaries covering subjects in our fields of interest. We keep our eye out for interesting and informative documentaries and add them to our catalog to help promote interesting ideas that are not so well known.
Daniel T. Ferrera
Our most popular author, Dan Ferrera is a master of making complicated ideas easy to apply. His 9 courses present KEY elements of Gann Theory and Technical Analysis including Time Cycles, the Square of 9, Periodicity, Price Structure, Swing Trading and Risk Management, providing advanced tools for the average trader.