$0.00
$ (USD)
T. G. Butaney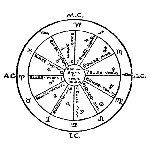 T. G. Butaney, a famous Indian astrologer, wrote 3 books on astrological financial market forecasting and horse racing prediction. His books were judged "The Best Money Minting Books on Speculation and Racing By Readers All Over The World", and explain Market Forecasting, Race Astrology & Numerology and Handicap Formulae.
Law of Vibration
The Law of Vibration 4 Volume Series by Dr. Lorrie Bennett on Gann analysis explains the scientific foundations behind W.D. Gann's forecasting system, the Law of Vibration. Dr. Bennett is the first person since Dr. Baumring to solve much of the puzzle left behind by Gann! V1-Patterns, V2-Numbers, V3-Planets, V4-Geometry.
Commodity Trading
Gannís courses were generally categorized as either stock or commodity focused, but all principles taught for stock would equally apply to commodities. Stock traders who ignored Gannís commodity courses could miss out on many important techniques. Our Commodioty Trading material provides valuable techniques with a scientific approach to analysis.
Ferrera Gann Textbook
The Path of Least Resistance, The Underlying Wisdom & Philosophy of W. D. Gann Elegantly Encoded in the Master Charts, by Daniel T. Ferrera. A detailed comprehensive elaboration of W.D. Gann's most powerful trading tools. Gann's core mathematical and important geometrical techniques in his master calculators, angles and spiral charts.
Gann Theory
We maintain the largest collection of secondary works on Gann Theory in the world, publishing many books written by top Gann experts and experienced Gann traders. We continually review work by other Gann experts, filtering out the highest quality material for inclusion in our catalog in order to satisfy the needs of our demanding clientele.
Timothy Walker
A detailed exploration of W. D. Gann's Mechanical Trading System illustrating Gann's trading strategy over a period of 15 years when Gann turned $3000 into $6 million, producing a 1400% return in 8 months. This study provides the foundation that Gann required for ALL students, which still works today producing 570% return in the S&P in 2014 in 3 months!
The Canon

The Canon refers primarily to an ancient esoteric system of knowledge and cosmology encoded into temples, artifacts, art and monuments. The Egyptians had a specific Canon to lay out the grids upon which they designed their art, and there are also canons of proportion used in the Renaissance, as well as by later artists, geometers and musicians.
Zen
Zen and Chan are similar terms from Japanese and Chinese systems of Buddhism, but they originate from the Indian word Dhyana, loosely translated as "meditation". Zen is a mind science, giving direct access to the core layers of mind. The origin of Zen is in India, home of Buddhism. Allan Wattís called it "Hinduism stripped for export".