$0.00
$ (USD)
T. G. Butaney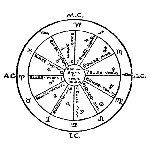 T. G. Butaney, a famous Indian astrologer, wrote 3 books on astrological financial market forecasting and horse racing prediction. His books were judged "The Best Money Minting Books on Speculation and Racing By Readers All Over The World", and explain Market Forecasting, Race Astrology & Numerology and Handicap Formulae.
Alan Andrews
Books by and about the geometrical techniques of Dr. Alan Andrews, developer of the Pitchfork, the ML Line and a number of excellent geometrically based tools.
Market Barometers

A quick insight into general conditions of the market can be had by synthesizing combinations of data as simple indicators giving an overview. Such indicators are often based on diverse data, from astrological signals, like Scott's Astronomical Market Barometer or Bradley's Siderograph, to whether a specific market is overbought or oversold.
Astrology
Modern astronomy is a pale derivative of the true "logic of the cosmos", Astrology, the science of all-pervasive relationships between cosmos and man. Early proponents of "astronomy" were ALL students of the Astrological arts, from Ptolemy, to Copernicus, Galileo, Kepler, Tyco Brahe, and Newton.
Franz Bardon
Franz Bardon's magical works present a path of initiation through 3 levels of the Tarot. The first book teaches internal training, the second teaches the science of Magical Evocation, and the third teaches transcendental methods of the Kaballah. Frabato presents biographical informatioin about Bardon, with commentaries by friends and students.
Rosicrucian
The highly spiritual Rosicrucian organization developed in the 17th century, with great figures like Robert Fludd and Francis Bacon. This society followed high ideals, joining magical & cosmological practices with geometric and Kabbalistic systems. Rosicrucians were known for preserving ancient wisdom along with works of healing and helping humanity.
Calendar Systems
Most people never give thought to the idea of a calendar and how we organise the passage of time. The days of the weeks and months, and the number of months each year are important influences on our experience of reality. We present many works on the exploration and meaning of time vis numerous calendar systems.
Dr. Alexander Goulden
A Cambridge scholar who, intrigued by the challenge of Gann's esoteric work created a powerful set of technical tools based upon principles of Ancient Geometry, Celestial Mechanics, and Pythagorean Harmonics, which project Price, Time and Trend with exact precision. His 2nd course applies the Secrets of Ancient Astrology to forecasting.