$0.00
$ (USD)
Dewey's Cycle Analysis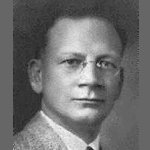 How to Make a Cycle Analysis. By Edward R. Dewey. Written in 1955 as a correspondence course, this how-to manual provides step-by-step instructions on all elements of cycle analysis, including how to identify, measure, isolate and evaluate cycles. The most detailed cycle course ever written, by the founder of the Foundation For The Study of Cycles.
Law of Vibration
Research works or market systems based upon Gann's theory of the Law of Vibration. Includes many scientific and esoteric work getting into harmonics, cycles, and cosmology as it relates to causative systems of order behind the markets. Primary reference and research section for those studying deep Gann analysis.
Gann Metaphysical
In the 1940's Gann published a Recommended Reading list of about 90 books, each containing an essential part his system, which he sold to his students. n the 1980's Dr. Baumring compiled about 70 of these titles, and we have collected the remainder, providing the only complete set available. We strongly recommend these works to all Gann students.
Prophecy
A generalized term for any kind of metaphysical methodology for predicting future events. Examples would be psychic phenomena, reading crystal balls, scrying mirrors, numerology, astrology, and many more such divinatory techniques. These systems are popular amongst esoteric traders and forecasters seeking insight into future events.
Art
In Ancient times, art was more than a form of entertainment or decoration, being a means of preserving various forms and levels of knowledge, including scientific principles. A core element is called "The Canon", whereby through ratio, proportion, shape and symbolism, an entire system of universal knowledge can be encoded and preserved.
Science of Vibration
W. D. Gann coined this term as a basis of his system of market forecasting. It explores theories of aether physics, vortex systems, and universal order as considered in the late 1800's, incorporated with valuable elements taken from esoteric cosmology. The theory posits that vibration underlies all phenomena, and that harmonic factors govern universal forces.
Philosophy
In ancient times science and philosophy were interwoven, such as in the ideas of Pythagoras, Plato, Aristotle, the Alchemists. Philosophy is at the root of human knowledge, and we specialise in systems of thought and ideology, particularly concentrated upon alternative and classical works.
Dr. Jerome Baumring
Dr. Baumring is the only known person to have fully cracked W. D. Gann's full Cosmological System! He reproduced Gann's results, forecasting markets within 3 minutes of turning points. He extended Gann's Law of Vibration into DNA Coding, Chaos Theory, and Topology, creating multi-dimensional, mathematical models of the markets.