$0.00
$ (USD)
Edward R. Dewey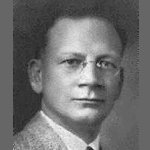 Edward Dewey specialized in cycles, and formed the Foundation for the Study of Cycles. We publish his 650 page Magnum Opus, How To Make a Cycle Analysis. Dewey also developed his Unified Field Theory called The Theory of Laminated Spacetime, presenting a scientific system behind market causation similar to Gann and Baumring.
How2 Trade Like Gann
How to Trade Like W. D. Gann, by Timothy Walker. Provides profound insights into Gann's Mechanical Trading Method thru a detailed analysis of 322 trades from 1915-1931 presented in WD Gann's US Steel trading course. Shows how Gann turned $3000 into $6 million, generating 1337% returns in 8 months. Gain insight into one of the great traders.
Alan Andrews
Books by and about the geometrical techniques of Dr. Alan Andrews, developer of the Pitchfork, the ML Line and a number of excellent geometrically based tools.
Gann Theory
W.D. Gann's original work is a critical element for any Gann researcher, but many find Gann's deeper work challenging without help from well-seasoned analysts and traders. We offer valuable secondary works presenting and developing Gann's ideas: the best teachers in this field are not so much competitors, but fellow contributors to ongoing research.
India
The great ancient civilization of India is rich in traditions of wisdom and knowledge, focusing on mystical realms and development of human consciousness. India has given us awareness of the Chakras and Kundalini energy, as well as being the home of many great spiritual traditions. We also cover the mathematical and geometrical traditions of India.
Chemistry

The origin of modern chemistry goes back to the mysterious science of Alchemy, which originated in Ancient Egypt, know to the Arabs as Kemi, the Black Lands. Alchemical experiments with chemicals and compounds led to the modern science of chemistry, although Alchemy incorporates spiritual and esoteric elements missing from chemistry.
Number Theory
Esoteric and Pythagorean sciences love to play with the value and meaning of numbers, from the complex mathematical theories of the Platonists, via Fibonacci's ideas, to number progressions, ratios, proportions, sequences, and chaos theory. We specialize in the overlap of numerical and esoteric systems positing a more integrated cosmology.