$0.00
$ (USD)
Keys to Speculation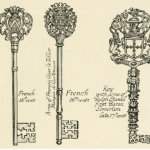 Keys to Successful Speculation by Daniel T. Ferrera is an applied technical trading system using the essentials of risk management with Gann based swing trading. This course has everything a trader needs to go from "0" to being a successful trader, including account management, risk management, trading strategy, entry & exit signals.
Gann Pyramid Square 9
The Gann Pyramid, Square of Nine Essentials. By Daniel T. Ferrera. A groundbreaking course on the Square Of Nine, Gann's most mysterious calculator. This course explains the essence of this fascinating tool and its useful principles, with detailed expositions of key applications to the market. Gann's most secret and powerful trading tool!
Dr. Lorrie V. Bennett is a master of the Law of Vibration and a true expert on the science of the great W.D. Gann. Her recently released 4-Volume Master Series "The Law of Vibration" contains her entire teachings on Gann Theory in the transparent light of practical application. Learn in real-time from a living master's books and her interactive online forum.
Timothy Walker
A detailed exploration of W. D. Gann's Mechanical Trading System illustrating Gann's trading strategy over a period of 15 years when Gann turned $3000 into $6 million, producing a 1400% return in 8 months. This study provides the foundation that Gann required for ALL students, which still works today producing 570% return in the S&P in 2014 in 3 months!
Calendar Systems
Most people never give thought to the idea of a calendar and how we organise the passage of time. The days of the weeks and months, and the number of months each year are important influences on our experience of reality. We present many works on the exploration and meaning of time vis numerous calendar systems.
Celestial Mechanics
Celestial Mechanics deals particularly with the motion of celestial bodies, especially the solar system, but also wider regions of cosmic space. The subject explores the relationships and processes of heavenly bodies, examining cycles of time, motions of celestial bodies, and the influences between cosmic and local forces.
Fibonacci
Leonardo Fibonacci is often cited as the discoverer of the Golden Ratio or Phi, but he was not the first, The Ancients called this the Divine Proportion and used it in their art and architecture. The Golden Ratio is the governing principle of most natural forms, and the Divine Proportion is the most dominant mathematical form in the natural universe.
Dr. Alexander Goulden
A Cambridge scholar who, intrigued by the challenge of Gann's esoteric work created a powerful set of technical tools based upon principles of Ancient Geometry, Celestial Mechanics, and Pythagorean Harmonics, which project Price, Time and Trend with exact precision. His 2nd course applies the Secrets of Ancient Astrology to forecasting.