$0.00
$ (USD)
Dewey's Cycle Analysis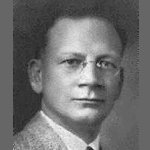 How to Make a Cycle Analysis. By Edward R. Dewey. Written in 1955 as a correspondence course, this how-to manual provides step-by-step instructions on all elements of cycle analysis, including how to identify, measure, isolate and evaluate cycles. The most detailed cycle course ever written, by the founder of the Foundation For The Study of Cycles.
Gann Theory
We maintain the largest collection of secondary works on Gann Theory in the world, publishing many books written by top Gann experts and experienced Gann traders. We continually review work by other Gann experts, filtering out the highest quality material for inclusion in our catalog in order to satisfy the needs of our demanding clientele.
The Square
The Square: Quantitative Analysis Of Financial Price Structure by Catalin Plapcianu develops the science behind Gann's Squaring of Price and Time. Proves that financial markets are mathematically controlled and predictable. A deep insight into Gann and Baumring's deepest system which tracks energy through the space/time matrix.
Gann Metaphysical
In the 1940's Gann published a Recommended Reading list of about 90 books, each containing an essential part his system, which he sold to his students. n the 1980's Dr. Baumring compiled about 70 of these titles, and we have collected the remainder, providing the only complete set available. We strongly recommend these works to all Gann students.
Health
Our collection contains a selection of works on physical development and health, from yoga, to theories of nutrition and the like based upon esoteric ideas and principles developed in different schools and traditions of thought.
Baumring Science List

In the 1980's Dr. Jerome Baumring, created an advanced course on the scientific cosmological system behind Gann's Law of Vibration, including over 100 important works. These ranged from core works that Gann himself studied relating to Natural Science and Philosophy, to valuable works in alternative or lesser known scientific traditions.
4th Dimension
Much science from the 1800's postulated a 4th Dimension, often considered to represent Time, in relationship to 3-Dimensional space. Gann himself posited the idea of space itself being a 4th dimension in the markets, which requires the Gann theorist to become familiar with complex and often metaphysical theories of extended dimensionality.
Number Theory
Esoteric and Pythagorean sciences love to play with the value and meaning of numbers, from the complex mathematical theories of the Platonists, via Fibonacci's ideas, to number progressions, ratios, proportions, sequences, and chaos theory. We specialize in the overlap of numerical and esoteric systems positing a more integrated cosmology.