$0.00
$ (USD)
Hasbrouck Forecasts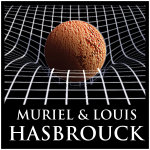 Space-Time Forecasting of Economic Trends, Lost Archives of Muriel & Louis Hasbrouck. A highly important market research breakthrough theory! The Hasbrouck Archives contain 40 years of accurate financial forecasts, based on a Theory of Solar Space/Time Field Forces influencing space weather and markets! A 90% accuracy record!.
Market Geometry
Analytical systems, techniques and tools based upon the use of geometry are significantly effective when applied to the analysis of market trends.
Market Science
Science provides vital concepts for analyzing financial markets. Studies of momentum, moving averages, pattern formation, energy, speed, power, strength, impulse, gravity centers, electro-magnetism, solar phenomena, geomagnetic field influences, aether physics, vortex systems, vibration, and wave mechanics are of significant relevance.
Market Timing
The two fundamental elements of reality are space and time, and of the markets price and time. Gann always said that Time is the most important variable. If you know exactly WHEN to place your trades, when the market will turn, top, bottom, react or breakout, you will be able to trade or invest with great precision.
Speculation
Speculation is the trading of market positions for the sole purpose to make money. It is a secondary industry from general investing in stocks or trading in commodities where individuals buy and sell with no fundamental interest in the underlying market. We publish many works using this term, like Gann's "Speculation a Profitable Profession".
Precession

The Precession of the Equinoxes, of vital importance in the ancient world, relates to the passage of our solar system through 12 cycles of 2620 years over a 25000 year period. Ages of change (as in The Age of Aquarius) occur every 1 degree, taking 72 years, with longer cysles such as the Platonic Year, the Yugas, and the ages of Iron, Bronze, Silver and Gold.
Vedic Math
Vedic math is a system of math calculation allowing anyone to do mathematical calculations very quickly in one's head. An advancement in mathematical calculation, with cosmological implications, Vedic math is a revolution in mathematics that anyone can master. Fast and accurate mental maths without a calculator!.
Solastro
Rare Proprietary Prediction Systems by one of the top Indian astrologers, expert in predicting 2 team sports events, Horse Racing and Lotteries. These contain both advanced Astrological techniques for Predicting Outcomes of Events and Non-Astrological, Number and Sound based Systems for finding winners. Solastro won 4 lotteries over $25,000.