$0.00
$ (USD)
Keys to Speculation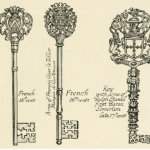 Keys to Successful Speculation by Daniel T. Ferrera is an applied technical trading system using the essentials of risk management with Gann based swing trading. This course has everything a trader needs to go from "0" to being a successful trader, including account management, risk management, trading strategy, entry & exit signals.
Bradley's Siderograph
Bradley's Stock Market Prediction. 100 Years of Siderograph Charts and Software. The Siderograph Indicator is a market model used by many analysts to give current turning points and trend indications for the markets. This book includes the original text and charts for 100 years from 1950 to 2050, along with the software to produce the charts.
Ferrera Gann Analysis
Mysteries of Gann Analysis Unveiled! by Daniel T. Ferrera. Ferrera's Master Course on advanced Gann Analysis and forecasting covering Mass Pressure, geometric angles, planetary cycles, Permanent Charts, astrology, Squaring Price & Time, planetary vectors, Secrets of Gann Angles, mathematical grids, Solar Longitude and Square of 9.
McCormack Astrotech
Astrotech Journals. By George McCormack. A rare collection of astrological market journals from the astrologer and astro-meteorologist, author of the famous 1965 classic Long-Range AstroWeather Forecasting. We have perhaps the only surviving set of his astrological financial journals scattered through the period of 1937 thru 1942!
W. D. Gann's Courses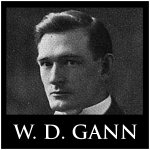 Collected Courses of William D. Gann, by W. D. Gann. 1920 - 1954. This is the most complete and best organized collection of Gann's Master Courses, his most important writings. Without these, Gann is impossible to understand! We've collected all the missing pieces and reorganized them back into Gann's original order.
Grain Trading
Gann gave much attention to grain markets, and in particular Wheat, Corn and Soybeans. Gann had a Wheat chart back to 65 BC, which Baumring took back to 1200 BC. Long historical data made Wheat a premier market to study long term cycles, and grain markets depend on weather, a secondary phenomenon which Gann also studied and analyzed.
Gann Metaphysical
In the 1940's Gann published a Recommended Reading list of about 90 books, each containing an essential part his system, which he sold to his students. n the 1980's Dr. Baumring compiled about 70 of these titles, and we have collected the remainder, providing the only complete set available. We strongly recommend these works to all Gann students.
Vibrational Radiesthesia
There is a long tradition of the use of instruments to read subtle energy forces in nature, through the use of subtle measuring devices like dowsing rods and pendulums. The Jesuits were famous for finding water sources, showing advanced knowledge of using these techniques. The scientific name for this practice is Vibrational Radiesthesia.