$0.00
$ (USD)
George McCormack
George McCormack, famous Astrometeorologist, is known for his classic Long-Range Astro Weather Forecasting, the most popular book on the Astro-Weather Forecasting. He also produced a series of financial market forecasting newsletters called Astrotech. We have recovered the only known partial set of 400 pages of these newsletters.
Gann Theory
We maintain the largest collection of secondary works on Gann Theory in the world, publishing many books written by top Gann experts and experienced Gann traders. We continually review work by other Gann experts, filtering out the highest quality material for inclusion in our catalog in order to satisfy the needs of our demanding clientele.
Hasbrouck Archives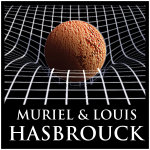 Cutting edge Space and Solar Researchers, Muriel and Louis Hasbrouck's Space & Time Forecasting techniques are STILL more advanced than those of NASA or the current scientific community. They produced 50 years of Market Forecasts with a 90% accuracy rate and forecasted Space Weather, Earthquakes and Geomagnetic Storms.
The Law Of The Cosmos, The Divine Harmony According To Plato's Republic/Timeaus, and The Platonic Riddle Of Numbers Solved contains 100s of sophisticated diagrams on Sacred Geometry, Pythagorean and Platonic Number Theory, Harmonics and Astronomy with analysis, elaboration of Universal Order and Cosmic Law.
Esoteric Cosmology
Ancients and some modern alternative thought has discovered cosmic influences on material and mental reality going beyond traditional science. New systems of connection and propagation of force and energy derive from the work of Pythagoras, Tesla, Walter Russell, Schwaller de Lubicz and many others who have studied wider cosmic energies.
Mysticism
Most mystical systems tend to come from Eastern Traditions, dominated by Hindu Vedanta and Buddhism, followed by the Sufi tradition. Judaism has the mystical tradition of Kaballah, and Christianity has great figures like Meister Eckhart, St. Teresa of Avilla, Hildegard von Bingen and Thomas Merton.
Rosicrucian
The highly spiritual Rosicrucian organization developed in the 17th century, with great figures like Robert Fludd and Francis Bacon. This society followed high ideals, joining magical & cosmological practices with geometric and Kabbalistic systems. Rosicrucians were known for preserving ancient wisdom along with works of healing and helping humanity.
Hans Kayser
Kayser, the greatest scholar of harmonic science, was far ahead of his time, penetrating the depths of ancient esoteric Pythagorean Tradition to present a universal Law of Vibration. His "Textbook of Harmonics" provides the most valuable insight into Gann's Law of Vibration of any resource. We have so far translated four of his works into English.