$0.00
$ (USD)
Dewey's Cycle Analysis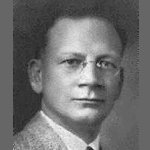 How to Make a Cycle Analysis. By Edward R. Dewey. Written in 1955 as a correspondence course, this how-to manual provides step-by-step instructions on all elements of cycle analysis, including how to identify, measure, isolate and evaluate cycles. The most detailed cycle course ever written, by the founder of the Foundation For The Study of Cycles.
George Bayer's Works
Complete Works Of George Bayer. 2 Vols. Vol 1. - George Wollsten: Expert Stock and Grain Trader - Turning 400 Years of Astrology to Practical Use Vol 2 - The Egg Of Columbus - Traders' Hand-Book of Trend Determination - "Money" or Time Factors In The Market - A Course In Astrology - Bible Interpretation - Preview of Markets - Gold Nuggets For Traders.
Weather Forecasting
Weather has a strong influence on the potential prices of crops, so Astrological weather forecasting was of great interest to market analysts. We publish George McCormack's Long Range Astro-weather Forecasting which is considered one of the better classics. A.J. Pearce also wrote some sections on weather forecasting which are classics.
Glass Bead Game

This derives from a book by Hermann Hesse, representing an underlying symbolic cosmology that is the basis of all science, philosophy, spirituality and thought. Hesse imagines a game created using universal symbols to represent flows of thought or information. This is a metaphor for systems of esoteric symbolism underlying all knowledge.
Yoga
Yoga is an Indian system of human development with many branches and schools. The word Yoga means "yoke", as in yoking a horse to a carriage, and Yoga gives methods for man to link himself to the Divine. Yogic systems include Laya Yoga, Bhakti Yoga, Raja Yoga, Jnana Yoga, Kriya Yoga and Karma Yoga.
Geometry
One of the 4 Classical Liberal Arts, geometry is a basic ordering principle of the universe. Market Geometry is the study of the markets looking at growth ratios and proportions of moves, structures, reactions, price levels and time cycles. Gann, a master geometer, used sacred geometry for market analysis via Gann Angles and his Master Squares.
Solar Theory
The Sun is the most dominant influence in our lives, and a primary source of influences from the cosmos transmitted to the Earth. Ancient and esoteric traditions had advanced theories of solar influence. We cover theories concerning all kinds of solar effects.
Gordon Roberts
A profitable Trading Strategy using Gann's best approach of Leveraged Position Trading to gain large profits from small capital using a powerful secret Options Strategy that maximizes profits through high leverage while limiting risk. Based upon Gann's book, Profits In Commodities and the author's 20 years experience in Gann research and trading.