Welcome to the
Institute of Cosmological Economics (ICE)
. We are a research institute, cosmological think tank, and boutique publishing house with a global network of traders, scholars and researchers engaged in the exploration and development of a system of financial knowledge we call
Cosmological Economics
.
At
ICE
, we perceive the financial markets as a
non-random phenomenon influenced or controlled by numerous external variables from time cycles to solar output.
Our focus is upon understanding the scientific principles behind the mechanics of the markets so as to develop proprietary tools based upon this science. For those anxious to jump right into the theory, either scroll down a bit further, or go straight to our detailed primer on the subject,
What is Cosmological Economics?
Our
publishing imprint,
Cosmological Economics
, specializes in cutting-edge research into financial cosmology engineered into advanced proprietary trading systems, forecasting techniques and unique market technologies rooted in these insights. Our
PDF Catalog
contains over 400 downloadable essential source works
curated by our experts over 100 years of research, and preserved in our
15,000 volume library
of rare antiquarian books and historical market archives.
FIRST THING TO DO! SIGN UP FOR A FREE ICE MEMBERSHIP! An ICE Membership opens up a toolbox of special site functions for Members Only! ICE Membership is 100% Free! ICE Members also receive 3 FREE PDF eBooks upon signup, and gain access to a Special Members Only 30% OFF Discount List!
WEBSITE NAVIGATION
If you are new to this site, the best place to begin is this Homepage and our Where to Begin? page, which provides an introduction to and overview of this huge website. For older and returning clients who want to quickly find what's new since your last visit, see our What's New? page, where you will find the most recent additions and updates to our website and catalog. For more informational Insititute news, see the Latest News page, for current plans, projects and developments. Newsletters, Forums, Member Information and Logins for Members and Forums are found in the right frame.
BOOKSTORE NAVIGATION
The MAIN BOOKSTORE INDEX PAGE lists ALL of our top financial market authors, both modern and historical, with links to their pages, and lists all 150 Book Categories. You can find this link in the top left Navigation Pane, just under "ICE Main Areas". The SEARCHABLE BOOK LIST page provides direct Catalog Browsing by Author, Title or Category, and full advanced search functions by Author, Title or Key Word. To get there easily, CLICK the red "Search ICE Bookstore" box in the Top Left Frame. Out Top Authors and Categories are also listed down the left navigation pane.
To find our BEST BOOKS most quickly, jump to our ICE RECOMMENDED TITLES page, where we have listed our very best and most popular titles in the catalog, with summaries as to why! Another useful link is our ICE LATEST TITLES list, which gives a chronological Book List of all of our newest catalog additions. Lastly, if you need guidance in finding the right books for your needs, be sure to check out our ICE STUDY GUIDES where we have sorted all our top books and courses into Categories according to your intent, whether that be research, trading, investing, or organizing a logical, sequential long-term study program.
Our Hottest New Trading Courses
A revolution in the esoteric science of chart scaling, the foundational principle of ALL geometric market analysis. Straker mathematically proves that there are only 2 possible solutions to scaling presented in his 2 books: Book 1: Straker's Circular Scaling which unveils the application of Pendulum Motion, and Book 2: Gann's Square Scaling System which properly activates Gann's most powerful tools. This has been missed by ALL Gann students! Straker's recent Trading Records show returns of 4000% in 2 weeks and 400% in 1 day!
Our most powerful set of astro-trading tools used for advanced swing trading. The core tool projects the angle of attack from each turn in the direction of the new trend. A channel is then constructed parallel to the slope angle which will contain the entire movement of the ensuing trend and then signals the reversal into a new trend. Absolute PROOF that celestial action controls market trend!
What is Cosmological Economics?
Cosmological Economics is a new and cutting-edge scientific paradigm emerging from an age-old tradition of investigation into universal order, mathematics and natural science. By analyzing systems of ancient and alternative cosmology, the science of Cosmological Economics seeks to examine potential correlations between such seemingly disconnected events as financial market movements and natural phenomena, like cycles, solar influences, celestial mechanics and the underlying structure of space/time. Read our Introduction to Cosmological Economics.
The grandfather of this tradition in modern times is William D. Gann, one of the most famous market analysts and traders of all time. In 1909 Gann produced a 10,000% return in 1 month under the eye of an auditor and explained in the Ticker interview that he accomplished this using The Law of Vibration.
His original theory posited that the financial markets were controlled by mathematical laws which can be used to forecast future price movements through what is essentially a cosmological system based upon late 19th century principles of electro-magnetism, aether physics, chemistry, vibrational harmonics, and the forces, laws and cycles of nature, the sun and the solar system. Learn about our Origins & History.
The scientific theory upon which Gann's system is based is more similar to that of his contemporaries, Nikola Tesla or John Keely, than to academic science both then and now, but with a different application to sociological patterns and mass psychology rather than physics and energy transmission.
Gann's Law of Vibration has proven to be the precursor to new technologies and worldviews far ahead of his time. Current research into superstring theory, free energy, chaos theory, solar physics, galactic structure, antigravity and quantum mechanics have confirmed numerous insights discovered or used by Gann. These theories provide The Key to a lost, suppressed, or deeply hidden scientific system of universal order and causation that was known, in part, by both ancient civilizations and alternative researchers over 1000's of years.
This system illustrates a direct correspondence between the forces and energies of the universe and the physiology and psychology of individuals and masses of humanity. This symbiotic interplay between man and cosmos reveals a more refined and subtle science of unification and interaction than is recognized by the current scientific paradigm.
Later researchers like Dr. Jerome Baumring who is one of the few known experts to have cracked Gann's system, updated and extended Gann's theories after discovering wider correlations with DNA, molecular and atomic structure, plasma physics, hyperdimensional geometry, toroidal vortex systems, topology and numerical astrophysics. Dr. Baumring Investment Centre Gann Series in the 1980's opened up a new era focused upon the scientific exploration of the basis of Gann's Law of Vibration. Dr. Baumring's work provides the core foundation and inspiration for the Institute of Cosmological Economics, and is the official home, archive and resource for Dr. Baumring's work and teachings.
With Baumring's untimely passing in 1992, his approach to Gann research was pursued by a number of old and new students, but it was Dr. Lorrie Bennett who managed to next penetrate the veils and secrets hidden in Gann's work. Dr. Bennett was fortunate to have Baumring's Course Manuals, Lectures Notes and reference works for her two decade long study of the subject. And it is Dr. Bennett that we now have to thank for reviving the Baumring approach to Gann analysis and bringing it new life and new discoveries though her 4 Volume series on the Law of Vibration, our premier educational program here at ICE.
Currently, Volume 1, Patterns, is available in print. Volume 2, Numbers, is now available as a 750 page secure eBook, with the final print version expected around year's end 2020. Both Forums are open and have over 1200 posts each. Volume 3, Planets is also available as a pre-subscription option with the Planets Forum open for those who want to study the astro with Lorrie as she writes Planets.
Important Resources for Understanding CosmoEconomics:
Key Sections of the Website
The ICE Bookstore: Over 400 Specialist Publications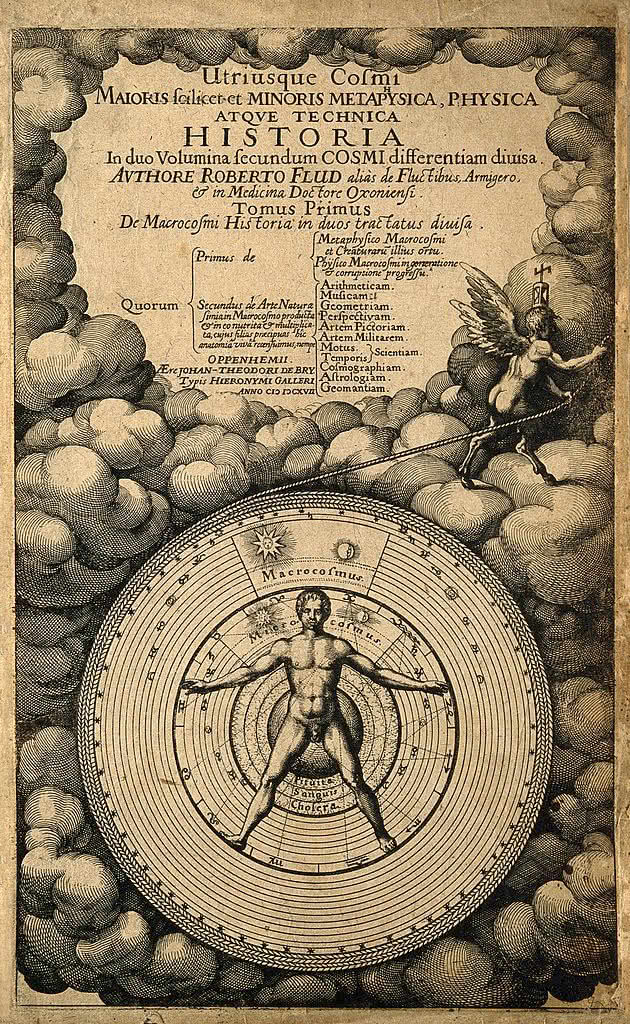 Browse or search our Online Bookstore where you will find over 400 specialist publications from across the related fields of Cosmological Economics. Many of these works are archival reprints of important classical texts on financial market theory, technical analysis, time cycles, proprietary trading systems, natural science, mathematics, cosmology, and esoteric science. We have carefully vetted and selected the key works across the spectrum of this paradigm, written by the most important scholars and experts in their fields, and only include works in our catalog that we feel provide a significant and important contribution to this research.
We consider these books to be the best of the best in their field, each containing some critical insight, key application, or valuable knowledge essential to deciphering the underlying order behind the markets, or for understanding the scientific system of cosmology upon which the Law of Vibration is based.
Showcased & Important Authors
Aside from our archival reprints, we also publish a number of advanced, specialist courses on Cosmological Economics, technical analysis, market forecasting, Gann theory and trading for the aspiring or professional analyst, trader, or investor. These courses present the newest, cutting-edge applications and discoveries within this field, bringing the latest research and trading technology to the public. Our Showcased Authors & Important Authors sections list the most advanced authors, researchers, and traders, who present the most powerful insights and cutting-edge forecasting and trading technology available.
Important, Popular & Classic Titles
Our Important, Popular and Classic titles sections present books and courses in our catalog that represent the best classical, historical and recent material in market science from the last 100 years. Whereas Showcased Authors presents research through the lens of the latest and most important authors in the field, these sections will highlight specific Key works in each field of study or application. If you have a specific subject you want to master, this is the place to look for the best books on that subject.
Categories: The Doorway To Specialized Subjects
One of the key navigational elements of this website whereby researchers can best find very specific information that they are seeking is our extremely detailed Category Lists. We have over 150 different Categories in 3 primary fields: Financial Markets, Science, and Metaphysics. These categories will help you to quickly find particular books focused within a narrow range of extremely specialized topics, or to find new books related to your favorite subjects. We have presented introductory explanations of each subject so that newer researchers can learn the important topics, what they mean, and why they are so.
Study Guides: Research Roadmaps in Theory & Practice
We understand that Cosmological Economics is a field which can quickly become overwhelming for someone new to this subject. But don't panic, simply start here!
We have created a number of Study Guides that have been designed for different people with different goals. To find your individual pathway into an exploration of CosmoEconomics, or to just find the best books for your style of investing or trading, begin with our Study Guide Index.
What Do You Want To Accomplish?
Whatever your situation and needs, we have the books and courses to fulfill them, and can provide you with the guidance you require to find your proper path!
Translation Society Editions: Original Source Materials
Since the field of Cosmological Economics is based upon many historical and ancient systems and theories of the universe, we often discover important Key works that are 100's or 1000's of years old and from varied cultures and civilizations across the world, which have never been translated into English. We developed the Sacred Science Translation Society by pulling together a group of dedicated researchers who, along with some Angel donors, contributed to a fund to translate a collection of rare cosmological masterpieces into the English language for the first time. We have translated 10 important technical works so far, and have now created a 501(c)(3) charitable foundation, The Sacred Science Preservation Foundation, to continue this work on a non-profit basis with the help of grants and tax-deductible donations. For more information about the Translation Society, read our 2007 interview with the LA Times.
Programs & Software: Automating The Process
We offer a selection of trading software, tools and technology which we have carefully developed or selected to provide automation and essential technical tools to make market research more efficient and to automate much of the analysis and trading process. We often work with software developers to create proprietary tool modules for some of our more important courses which automate the complex techniques required by these advanced technical systems. We have carefully tested and reviewed this software to save our clients time in finding the most useful products within our field.
Subscription Information & Services
We are continuously developing new information and educational services through various newsletters, research journals, and subscription services, such as market analysis letters or forecasts. We currently provide yearly forecasts for different types of traders, from swing traders, to position traders, to longer term investors. These resources provide the results of our most advanced technologies as analytical reports or market forecasts for traders and investors who do not have the time or inclination to study and apply these complex tools themselves.
Research & Education Center
This is the primary informational and online educational center for this website. We provide extensive documentation of the general theory of Cosmological Economics, and have compiled large collections of research articles, study guides, discussion forums, a diagram library, and Internet links to interesting or important information.
Discussion & Research Forums
We have developed a number of informational and educational research and discussion forums. Some are Public and are open to registration for access by anyone. Others are Private and require ownership of the accompanying book or course upon which the forum is based. In our Private Forums, the authors of our courses interact with their students, answering questions and sharing research.
Diagram Library
We have a diagram library that collates various important schematics, images, and diagrams from many of our most interesting books. Visual images often inspire new insights when related diagrams and images are displayed together. Explore here just for fun, or as a way to inspire new ideas and discover new books.
Newsletters & Journals
If you would like to receive more information about our work, publications, new research, and more, see this link for the various Newsletter and Journal lists currently available for different subjects.
FREE ICE Membership
Also, be sure to SIGN UP FOR A FREE ICE MEMBERSHIP! An ICE Membership provides access to a toolbox of advanced site functions only accessible to Members. ICE Members also receive 3 FREE PDF eBooks when they sign up, as well as gaining access to a Members Only Discount List!
Important Administrative Pages
For details about the institute, contact information, general policies, etc, please see the following pages: