$0.00
$ (USD)
T. G. Butaney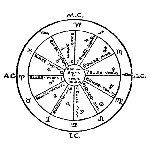 T. G. Butaney, a famous Indian astrologer, wrote 3 books on astrological financial market forecasting and horse racing prediction. His books were judged "The Best Money Minting Books on Speculation and Racing By Readers All Over The World", and explain Market Forecasting, Race Astrology & Numerology and Handicap Formulae.
Gann Theory
We maintain the largest collection of secondary works on Gann Theory in the world, publishing many books written by top Gann experts and experienced Gann traders. We continually review work by other Gann experts, filtering out the highest quality material for inclusion in our catalog in order to satisfy the needs of our demanding clientele.
Long Term Investing
The time window is a main consideration when investing. Position trading methods will be of importance to the long term investor because he will want to know when to expect his greatest returns, and when to exit or hedge his position. Much of Gann's work focuses on long term market movements, as he always tried to see the BIG picture.
Anthroposophical Science
Rudolf Steiner, founder of the Waldorf Schools, developed Anthroposophy, a science based on psychic perception of hidden elements in nature and reality. Olive Whicher and George Adams extended projective geometry into a study of spiritual to material spaces. Students of Gann find invaluable insights into Steiner's system, as taught by Dr. Baumring.
India
The great ancient civilization of India is rich in traditions of wisdom and knowledge, focusing on mystical realms and development of human consciousness. India has given us awareness of the Chakras and Kundalini energy, as well as being the home of many great spiritual traditions. We also cover the mathematical and geometrical traditions of India.
Baumring Science List

In the 1980's Dr. Jerome Baumring, created an advanced course on the scientific cosmological system behind Gann's Law of Vibration, including over 100 important works. These ranged from core works that Gann himself studied relating to Natural Science and Philosophy, to valuable works in alternative or lesser known scientific traditions.
Calendar Systems
Most people never give thought to the idea of a calendar and how we organise the passage of time. The days of the weeks and months, and the number of months each year are important influences on our experience of reality. We present many works on the exploration and meaning of time vis numerous calendar systems.