$0.00
$ (USD)
T. G. Butaney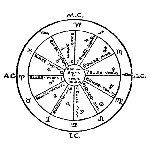 T. G. Butaney, a famous Indian astrologer, wrote 3 books on astrological financial market forecasting and horse racing prediction. His books were judged "The Best Money Minting Books on Speculation and Racing By Readers All Over The World", and explain Market Forecasting, Race Astrology & Numerology and Handicap Formulae.
Ferrera 2019 Outlook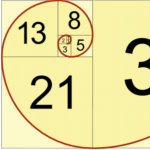 Ferrera's General Outlook for 2019 is our most popular market letter. All traders know that in times of global financial crisis, market confusion, and economic instability, it is critical to obtain the best knowledge. In it's 11th year, Dan Ferrera's Outlook is based on experience developing advanced technical models giving market insight equal to the best advisors.
PFS Grain Forecast
2019 PFS Grain Forecast Bulletin by Daniele Prandelli. A Swing Trader's Forecast Based Upon Gann's Key Principles. The PFS Forecasting Model gives a model of the most expected highs, lows, turns and impulses and is then combined with Key Price Levels as determined by Gann's planetary longitude lines, creating a tradable forecast for the coming year.
Market History
The stock and commodity markets have a history stretching over millennia, from the Bible to the present day, furnishing data on sun spots, planetary changes, weather cycles, volcanoes, earthquakes, solar variances, and other influences on financial markets. Gann charted Wheat back to 65 BC and Baumring took this back to 1200 BC.
Daniele Prandelli
Prandelli's work is popular with swing traders due to the usefulness of his Gann tools which project Key Price Levels and Cyclical Turning Points. His courses use Gann's Planetary Longitude Lines and Master Time Cycle combined with his KEY Risk Management and Trading Strategies to produce10-15% monthly returns consistently.
Polarity Factor System
The Polarity Factor System, An Integrated Forecasting & Trading Strategy Inspired by W. D. Gann's Master Time Factor, by Daniele Prandelli conveys the strategy and tools that Prandelli uses to generate a consistent 10% a month trading. A proven system with Advanced Risk Management Rules & time turning points based on Gann's cycle theory.
The Canon

The Canon refers primarily to an ancient esoteric system of knowledge and cosmology encoded into temples, artifacts, art and monuments. The Egyptians had a specific Canon to lay out the grids upon which they designed their art, and there are also canons of proportion used in the Renaissance, as well as by later artists, geometers and musicians.
Baumring Science List

In the 1980's Dr. Jerome Baumring, created an advanced course on the scientific cosmological system behind Gann's Law of Vibration, including over 100 important works. These ranged from core works that Gann himself studied relating to Natural Science and Philosophy, to valuable works in alternative or lesser known scientific traditions.