$0.00
$ (USD)
Spirals Growth & Decay
The Spirals of Growth and Decay, Exposing the Underlying Structure of the Markets. By Daniel T. Ferrera 2005. Utilizing deep concepts from nonlinear mathematics to mechanically describe the structure of price waves in financial market data, linking the ideas of shock, balance, instability, static and dynamic form in all trading markets.
Forex Trading
Forex has become very popular, with trades not so limited by time and swings not as volatile as other commodities. Forex is essentially a commodity, so its markets follow general commodity rules and many facets of Gann analysis work just fine for the Forex exchange. We provide techniques, tools and systems particularly focused on the currency markets.
Hasbrouck Archives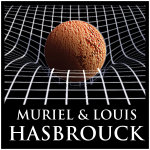 Cutting edge Space and Solar Researchers, Muriel and Louis Hasbrouck's Space & Time Forecasting techniques are STILL more advanced than those of NASA or the current scientific community. They produced 50 years of Market Forecasts with a 90% accuracy rate and forecasted Space Weather, Earthquakes and Geomagnetic Storms.
L. David Linsky's new book "The Key to Speculation in the Gold Market" reveals a method to accurately predict when Gold will make its tops and bottoms. Gold Market projections since 1974 have an accuracy of 90-99%, and insight into previously unknown cycles will allow any trader to capture Gold's primary swings for the rest of their life.
Richard Scott
Scott dedicated 7 years to analyze 100 years of Dow Jones data to decode the causative effect of planetary influences. He analyzed the background energetic effects of astrological elements to project influences. His methods need NO prior astrological knowledge nor the use of a horoscope to trade the Global Index, Stock, Futures and FOREX markets.
The Law Of The Cosmos, The Divine Harmony According To Plato's Republic/Timeaus, and The Platonic Riddle Of Numbers Solved contains 100s of sophisticated diagrams on Sacred Geometry, Pythagorean and Platonic Number Theory, Harmonics and Astronomy with analysis, elaboration of Universal Order and Cosmic Law.
Gann Metaphysical
In the 1940's Gann published a Recommended Reading list of about 90 books, each containing an essential part his system, which he sold to his students. n the 1980's Dr. Baumring compiled about 70 of these titles, and we have collected the remainder, providing the only complete set available. We strongly recommend these works to all Gann students.