$0.00
$ (USD)
T. G. Butaney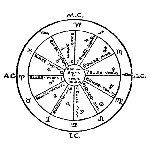 T. G. Butaney, a famous Indian astrologer, wrote 3 books on astrological financial market forecasting and horse racing prediction. His books were judged "The Best Money Minting Books on Speculation and Racing By Readers All Over The World", and explain Market Forecasting, Race Astrology & Numerology and Handicap Formulae.
Applied Gann Theory
Supported by the cosmological theory behind Gann's work, we also specialize in practical tools needed to analyze and trade the markets. This category will specifically focus upon the books and courses that provide very specific and applied tools from Gann's toolbox used for real time trading.
Catalin Plapcianu
Plapcianu followed Baumring's lead into the core of Gann's Cosmological System, cracking Gann's Squaring of Price and Time. He quantifies Gann's innermost system demonstrating how markets move in multi-dimensional Space & Time, including new and sophisticated trading algorithms which generate 4000% annualized returns.
Baumring Financial List
Dr. Baumring compiled long reading lists even more comprehensive than Gann's, comprising works having key elements directly applicable to Gann Theory and Cosmological Economics. Any student wanting to explore particular fields in depth will find Baumring's lists to be indispensable, since they over important but unfamiliar topics.
THE ARCHEOMETER: Key To All The Religions and Sciences of Antiquity; Synthetic Reformation of All Contemporary Arts. The Archeometer was used by the Ancients for the esoteric Canon of ancient Art and Science in its various architectural, musical and scientific forms. A respected elaboration of a Universal System by a great 19th century esotericist.
Egypt
Ancient Egyptian culture can be traced back 72000 years via Egyptian and Greek records, and encompassed the worlds greatest architectural achievements. What we know of Egypt seems to indicate a legacy from a still older civilization lost in the annals of time. Our collection seeks to uncover the lost wisdom and mysteries of this great civilization.
Natural Philosophy
In the 1700-1800's Natural Philosophers studied a wide range of scientific subjects, while not overly specializing in narrow and limited fields as scientists do today. WD Gann espoused this more holistic system of science, where the different branches were more easily integrated and the grand vision of the scientific system was more interlinked.
William D. Gann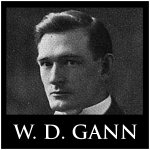 History's most intriguing financial analyst, forecaster and trader, W. D. Gann produced a 10,000% return with a 93% success rate in an audited 1909 interview. Gann said his market theory was based upon the Law of Vibration, leading scholars and analysts on a 100 year intellectual quest deep into theoretical physics, alternative science and esoteric philosophy.