$0.00
$ (USD)
Donald Bradley's Works
Collected Works Of Donald Bradley - Stock Market Prediction - Picking Winners - The Parallax Problem In Astrology - Solar & Lunar Returns - Profession & Birthdate - Taking the Kid Gloves off Astrology. By Donald Bradley. The complete works of the famous financial astrologer and analyst combined into one complete volume.
Hasbrouck Forecasts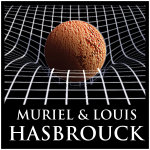 Space-Time Forecasting of Economic Trends, Lost Archives of Muriel & Louis Hasbrouck. A highly important market research breakthrough theory! The Hasbrouck Archives contain 40 years of accurate financial forecasts, based on a Theory of Solar Space/Time Field Forces influencing space weather and markets! A 90% accuracy record!.
Market Timing
The two fundamental elements of reality are space and time, and of the markets price and time. Gann always said that Time is the most important variable. If you know exactly WHEN to place your trades, when the market will turn, top, bottom, react or breakout, you will be able to trade or invest with great precision.
The Square
The Square: Quantitative Analysis Of Financial Price Structure by Catalin Plapcianu develops the science behind Gann's Squaring of Price and Time. Proves that financial markets are mathematically controlled and predictable. A deep insight into Gann and Baumring's deepest system which tracks energy through the space/time matrix.
Stock Trading
In Gann's day the two primary focuses for trading were stocks or commodities, but most principles taught for stock equally applied to commodities. Without ignoring Gann's commodity work we provide works focusing on equity markets and individual stocks, or discussing the stock market, revealing valuable techniques with a scientific or esoteric perspective.
Celestial Mechanics
Celestial Mechanics deals particularly with the motion of celestial bodies, especially the solar system, but also wider regions of cosmic space. The subject explores the relationships and processes of heavenly bodies, examining cycles of time, motions of celestial bodies, and the influences between cosmic and local forces.
4th Dimension
Much science from the 1800's postulated a 4th Dimension, often considered to represent Time, in relationship to 3-Dimensional space. Gann himself posited the idea of space itself being a 4th dimension in the markets, which requires the Gann theorist to become familiar with complex and often metaphysical theories of extended dimensionality.
Hermetic Science
We may be indebted to Ancient Greece, but Greek knowledge derived from Ancient Egypt, and Hermes Trismegistus, the Thrice Great Hermes is the Greek name of Thoth, the Egyptian God of Knowledge. Hermetic teachings were first translated into Western languages by Ficino at the dawn of the Renaissance, forming the inspiration for modern esotericism.