$0.00
$ (USD)
T. G. Butaney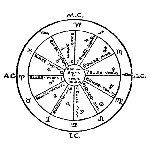 T. G. Butaney, a famous Indian astrologer, wrote 3 books on astrological financial market forecasting and horse racing prediction. His books were judged "The Best Money Minting Books on Speculation and Racing By Readers All Over The World", and explain Market Forecasting, Race Astrology & Numerology and Handicap Formulae.
CosmoEconomics
Cosmological Economics, the Key focus of this website, has its origins in Gann's Law of Vibration, interpreted and extended by the work of Dr. Jerome Baumring. Scientific phenomena are seen as a basis of correlation and causation underlying the financial market, indicating a symbiotic relationship between Cosmic forces and reactions on Earth.
Gann Theory
We maintain the largest collection of secondary works on Gann Theory in the world, publishing many books written by top Gann experts and experienced Gann traders. We continually review work by other Gann experts, filtering out the highest quality material for inclusion in our catalog in order to satisfy the needs of our demanding clientele.
Hasbrouck Forecasts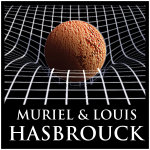 Space-Time Forecasting of Economic Trends, Lost Archives of Muriel & Louis Hasbrouck. A highly important market research breakthrough theory! The Hasbrouck Archives contain 40 years of accurate financial forecasts, based on a Theory of Solar Space/Time Field Forces influencing space weather and markets! A 90% accuracy record!.
L. David Linsky's new book "The Key to Speculation in the Gold Market" reveals a method to accurately predict when Gold will make its tops and bottoms. Gold Market projections since 1974 have an accuracy of 90-99%, and insight into previously unknown cycles will allow any trader to capture Gold's primary swings for the rest of their life.
A masterpiece on the Golden Rule according to principles of Tantrism, Taoism, Kabala, and Pythagoreanism serving to fulfill the Laws of Universal Harmony and aiding accomplishment of the Great Work. It develops a system of correspondences in symbolic, geometric, mathematical and astronomical systems of architecture of the ancient world.
Electro-Magnetism

Electromagnetism is a basis of Physics, but there remains mystery about the true nature of electricity. Our books look back to the 1800's where the subject involved vibrational physics and astronomical energy fields. Gann was conncerned with the Law of Vibration as a principle of natural phenomena.